Who is the 2016 Draft #1 Overall Pick Right Now?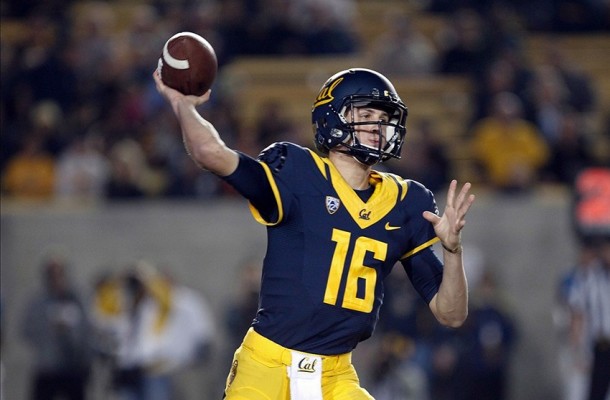 Who will be the number one overall pick in 2016? As the college season gets more and more interesting, a gumbo stew of names are emerging as candidates with no clear front runner.
2016 will be loaded with skill position players but this draft is certainly lacking one thing- a big name at quarterback leading the class. One could argue there is a name or two that could end up becoming this guy but for now let's just break it down.
Connor Cook
Cook is having a great year but his skill set is being exposed. He has the most wins in school history and can make NFL throws, but there isn't a wow factor to his game and the draft community is starting to notice.
I think the best Connor Cook comparison I can come up with is Kyle Orton.. Cook is more mobile, but arm talent is very similar.

— Ryan McCrystal (@Ryan_McCrystal) September 30, 2015
Robert Nkemdiche
In my humble opinion, Nkemdiche is the #1 overall prospect in the class. Does he have the positional value to go #1? Is he such a heads and shoulder #1 pick that you forgo need or positional value?
Nkemdiche has Suh-like qualities to his game, but he isn't going to be a day 1 franchise changing pick. He's going to disrupt plays and free up whoever else is on the line with him in the pros. The best hope for the team that drafts Nkemdiche would be Aaron Donald and it makes you ask the positional value question again.
Excellent work by Goolsby, OTs in pass pro but Nkemdiche bulldozes Thurman. Grier slings TD as he's hit. https://t.co/8v37rubTdU

— Thomas Goldkamp (@ThomasGoldkamp) October 4, 2015
Jared Goff
Goff is emerging as the top player in this quarterback class and due to positional value he's in the mix for the #1 pick.
Much like fellow Cal quarterback Aaron Rodgers, Goff doesn't have measurables that are going to jump off the page at you. The part of his game GMs are falling in love with are his poise and decision making, especially under duress.