Should the Lions Draft Jared Goff with the #1 Overall Pick?
Updated: October 14, 2015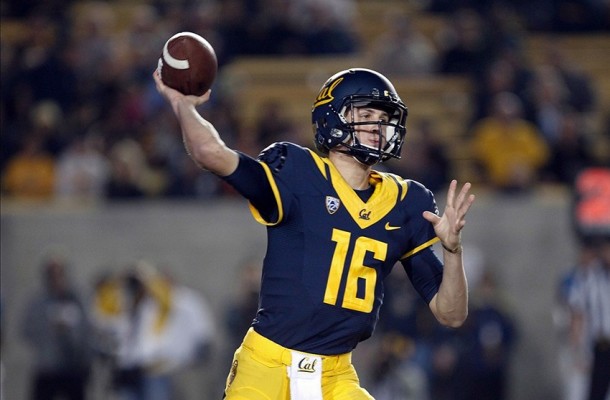 Matt Stafford is out in Detroit. The Lions benched him last week after going 20-of-32 with 188 yards and a touchdown. Oh yeah, and three picks. And the Lions lost their fifth straight game.
For those counting Detroit is still the only team in the NFL with zero wins.
With Stafford owed exactly $0 guaranteed next season it is all but a formality at this point. The Lions are going to get out of the Stafford era soon.
With Stafford out should the Lions draft Jared Goff?
A new regime is going to want its own quarterback. The problem is… this upcoming draft class doesn't really have a standout.
Jared Goff is among the most talented. He is basically the anti-Stafford with his ball placement and accuracy. He is certainly in the mix for the number one pick.
Connor Cook is who the fans will want. Cook plays at Michigan State and the fans have seen him win the most games in school history. Lions/Spartan fans will want to continue that winning tradition. Cook doesn't have the same arm talent as Goff but the drop off isn't that wide either. It will be interesting to see which direction the Lions go in.
Ultimately the Lions should draft Jared Goff with the #1 overall pick if they earn it but you have to remember: this is the Lions. I wouldn't be surprised if they took Robert Nkemdiche or Cardale Jones. When it comes to this franchise nothing would surprise me at this point!