Why the Broncos are Meeting With Paxton Lynch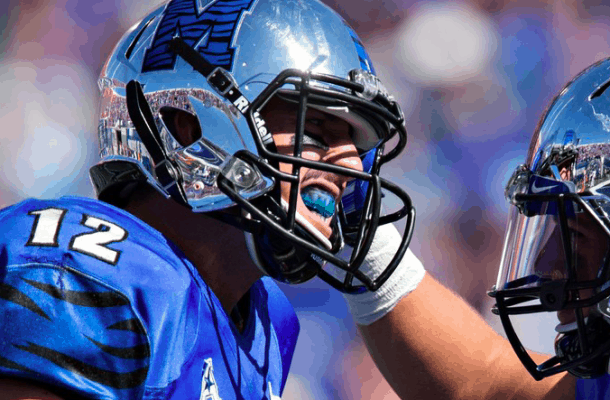 The Denver Broncos are currently working on finding a quarterback situation for 2016. Currently the team has signed Mark Sanchez and contacted the 49ers about Colin Kaepernick but nothing has been resolved there.
Colin is due about $12 million next year but the Broncos are only willing to pay him $7. Unless the 49ers agree to take on the $5 million difference or Colin agrees to convert that money into incentives he will not be a Bronco. Colin is about his paper and I can't even hate on him for that. He knows the team is trying to trade him and still showed up to workouts to grab a $400,000 workout bonus. Get your money Kaep.
So what are the Broncos going to do? The draft is an opportunity to find a QB.
According to all reports Denver is looking at Memphis QB Paxton Lynch:

According to multiple reports, Memphis quarterback Paxton Lynch was also in for a visit as the Broncos continue doing their homework on this year's draftable quarterbacks. Dak Prescott of Mississippi State visited last week.

-ProFootballTalk
Funny thing is the Broncos were this interested in Nick Foles as well coming out of Arizona. Elway even watched a Wildcats game from the end-zone to get a up close look at Foles. Don't be surprised if the Broncos trade for Foles if Colin won't accept that short paper.
I seriously doubt Denver is going to draft Lynch. I'm leaning towards a DE/DT as of now.