Shawn Oakman Mysteriously Suspended For Baylor's Opener
Updated: September 4, 2015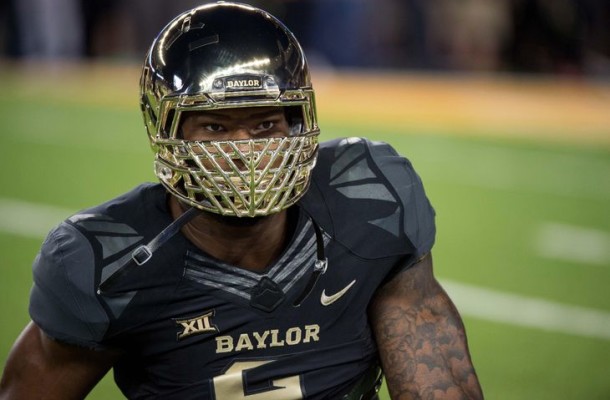 Baylor's monster defensive end Shawn Oakman has been suspended for the team's opener. No word on what Oakman actually did, but we know he will be chilling on the bench for what it was.
I doubt it was little more than insubordination, oversleeping for a meeting or something like that.
Here is what we know right now:
All-American defensive end Shawn Oakman and safety Orion Stewart have been suspended for Baylor's season opener Friday night against SMU for a violation of team rules, a school spokesman told ESPN.com.

The suspensions were first reported by Bleacher Report.
Again, I think this is probably a minor issue. This shouldn't have any effect on his draft stock in the long run. However the article ESPN posted may have alluded to something bigger.
Already in the days leading up to the Bears' most anticipated season, the school also hired a Philadelphia law firm this week to do an independent investigation into the university's handling of sexual assault complaints, including one that led to the conviction against former transfer Sam Ukwuachu.
I doubt Oakman went full U.O.E.N.O on a female, at least I hope he didn't.