Corey Coleman 2016 NFL Draft Star to Watch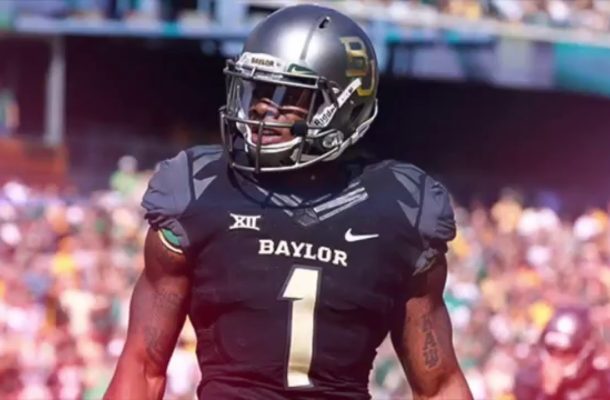 Each year lives are changed, and the 2016 NFL Draft will be no different. Corey Coleman became the man the Cleveland Browns used their first-round selection on. The Baylor wide receiver earned instant comparisons to Odell Beckham Jr of the New York Giants. Whether or not the case, he has talent, speed and power aplenty, and with the Browns in need of a WR, he's going to be a game-changer. For fans, and fantasy players, he is most certainly this draft class' one to watch.
The Browns are implementing an entirely new regime, and it will be built around the stand-out rookie. The No. 15 pick is excellent at catching the ball, and uses his turn of pace to get away from the opposition. Whether the throws are accurate or not, he has the ball-handling skills, and the field movement to make it work, and to trouble any opponent.
Coleman does hope he can emulate Odell. He explained "I do look at Odell Beckham. I do look at his highlights and try to see stuff I can take from what he does."
Like Odell, he stands at 5-foot-11, yet can out-jump almost any cornerback.
He is so fast and smart that it might take double coverage to stop him. If that happens the field will open up for his teammates. Isn't that what a star player should do? Yes. Simply by being on the field he can change the game with and without the ball. His Browns might be a far better team to watch this season, and with the NFL Super Bowl odds not yet reflecting Coleman's arrival, you might want to bet now at Betway.com, you won't regret it once he dazzles the fans with his touchdowns.
He will be catching the ball from Robert Griffin III. He was brought in to change the way they throw the football. With both men having played at the same college, albeit not together, their styles should instantly click. Whether he throws scrappy passes or airs it out, there's no reason to think that Corey won't be able to get on the end of the pass each time.
He won't be perfect from day 1. However, if given time he will explode. Quite possibly this season. The Browns, more than any other NFL team, have game time to offer players at WR. He will get just that in Cleveland. Then his improvement will come quickly.
Do not be surprised if he's the go-to man, a superstar from the very first play.
Whether you want excitement to watch on the field, to impress your friends with your predictions or a new fantasy football star to sign, Corey can be the man for you.
As a rookie the expectations aren't too high, but the standard he will soon set will change just that. He's that good.
Remember the name Corey Coleman.