Dallas Cowboys 2016 Mock – Week 3 Edition
Updated: September 30, 2015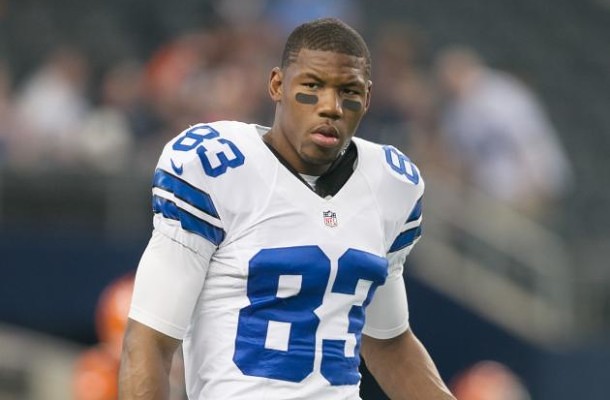 The Cowboys may be undergoing some stress trying to win games without Tony Romo and Dez Bryant right now, but hey the squad is still 2-1 and leading the NFC East without their two mega superstars.
Though the Cowboys are fending off the rest of the division for now, they can always use extra depth. And that is where the draft kicks in.
Check out this Dallas Cowboys 2016 mock by community member Cowboysfan. He put a lot of thought into this as you see by the commentary on each selection.
Cowboys mock draft picks below:
1. Cowboys: Su'a Cravens S Southern California
In Rod Marinelli's Tampa 2 scheme, the S are far more important than the CB as it relies primarily on zone coverage. When he worked under Monte Kiffin in Tampa they had two very good S in Barber and Lynch. I feel that Byron Jones is the FS that Dallas has been looking for, for a long time, but they still need a SS. I feel that the Cowboys could keep Church to play as a LB, but Wilcox is a FA, and while he has played well so far this season, we don't know if he can keep this up. Cravens is 6'1″ 220 pounds. He is a playmaking SS that also doubles as a LB. He is best defending the run and has excellent play recognition skills. He does well in pursuit of ball carriers taking the right angles. Shows awareness in pass defense and is good at letting a play develop with good route recognition. He can play a little out of control sometimes, and will get caught peeking at the QB in pass defense. He is a big guy, but he isn't all that fast which limits his athletic ability. While he does well in pass defense, he isn't great in coverage. He is a playmaker in the mold of Kam Chancellor and Troy Polomalu.
2. Cowboys: Gunner Kiel QB Cincinnati
The Cowboys need to get a QB to replace Romo and really need to seriously start thinking about going QB early. Romo just had another injury and isn't getting any younger. Kiel falls into Dallas's laps here, and we had better pull the trigger. Kiel is a gun slinging QB who has an impressive arm to make all the throws at the NFL level. Great ball placement, will throw the ball in a way where, only the receiver can make a play on it. He has good athleticism to roll out, and gain yardage on the ground if receivers aren't open. Will stare down targets throwing INT in the process.
3. Cowboys: Zack Sanchez CB Oklahoma
The Cowboys are going to be thin at CB next year, so addressing the position early is a must for Dallas. Mo Claiborne has been a bust and is in the final year of his deal, and Carr depending on how he plays this year could be cut. Even if both play well, I don't see both sticking with Dallas. Rod Marinelli runs a zone defense, in which both Carr and Mo Claiborne are not a fit in. Sanchez is more of a fit in this scheme. Sanchez has outstanding ball skills and can track the ball well in the air. He isn't a big hitter, but will make tackles and fight through traffic to get to the ball carrier. Plays with toughness. Rod loves players who can get turnovers, and Sanchez is that player. He isn't all that big and isn't all that fast either, but his instincts are elite for a player in college. He can get a little lazy with his technique, but he would serve Rod Marinelli well in his Tampa 2 defense.

The draft continues!
Click here for the rest of the picks.
More Cowboys picks after the jump.