New 2016 Mock: NFL Power Rankings Edition
Updated: September 20, 2015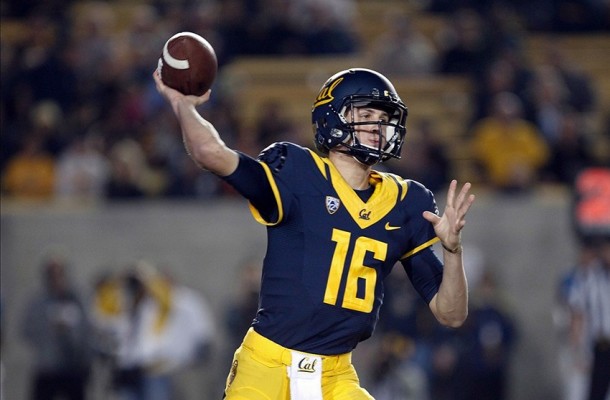 The NFL season is going into week three, but draft season started a long time ago. As you know by now the MDHQ community delivers mocks on a daily basis for nearly every type of scenario.
Here we have CowboysFan1993 with his rendition of the 2016 draft via the updated NFL power rankings. Check it out to see who your favorite team is projected to select.
CowboysFan's latest mock draft picks below:
1. Buccaneers: Laremy Tunsil OT Ole Miss
Ultimately I think Bosa will be a better player when it's all said and done. But the fact that the Bucs were too dumb by not surrounding Winston with at least a solid O line was a mistake. Winston needs protection, yes they could go best player available, but if they do that Winston will once again look bad for another year. Getting help on the O line is a must for this team. Tunsil is the best OT prospect he can pass block and run block and plays with a mean streak. Has some what of a history with injuries. He will overextend at times, but nothing major that goes against this kid.
2. Raiders: Joey Bosa DE Ohio State
Bosa is definitely the best player available, and nothing would be better than to add another defensive talent that could pair with Khalil Mack to wreak havoc on opposing offenses. Bosa is being compared to JJ Watt, he's closer to a Julius Peppers. He's long but incredibly athletic as well. He can rush the passer, but his defense against the run is just as impressive. I don't think his off the field issue is major and it shouldn't drop his stock much if at all.
3. Jaguars: Ronnie Stanley OT Notre Dame
Luke Joeckel looks like a bust, and if Bortles is to succeed he needs protection. Stanley has potential to be better than Tunsil, but he's a more raw. His athleticism is through the roof, and he has nice footwork, but it needs to be cleaned up and needs better hand placement. He compares favorably to Tyron Smith of the Dallas Cowboys coming out. A raw prospect that may start on the right side until he is ready to play on the left, but is very young and can still improve.
4. Redskins: Connor Cook QB Michigan State
The RG3 era is over, part of that falls on the coach that was hired to coach this team. But even so RG3 is done, and the Redskins need a new QB. The worst thing that could happen is for the Redskins to draft a raw prospect. They go with Cook. He's got the size NFL coaches drool over, he has a strong arm and is deceivingly mobile. He is already a QB who is well versed in a NFL offense. However, under pressure his mechanics go down the drain. Struggles in either big time games or away games.
5. Browns: Laquon Treadwell WR Ole Miss
The Browns need a QB, but they may give Manziel one more year and maybe Austin Davis is the answer, if so weapons are what this team needs. Treadwell doesn't have down the field speed, but think of Anquan Boldin who was said to be too slow. He has Dez Byrant skill set.
6. Bears: Jared Goff QB California
Cutler is on a short leash he will be done after this year, and the Bears need a QB. One happens to fall in their lap. Goff has the most potential in this draft. Goff doesn't have elite arm strength but is very accurate on short and intermediate throws, has nice mobility mechanics are good. Sees the field well. However most of his snaps are int he shot gun. Isn't as polished as Connor Cook. He is also of slight build, he looks smaller than his listed size. Arm Strength isn't elite.
7. Texans: Cardale Jones QB Ohio State
The Texans reach for a QB here. The Texans have a nice looking defense, but their offense is stagnant and most of it is because of the QB play. None of the QB on their current roster are any good in this league, they need someone. They go after Cardale. Jones is the most physically gifted of the QB in this draft class. He's huge and has a cannon for an arm, and is also mobile. Problem is that he's still so raw. There are times where I wonder where he is throwing missing his targets by a wide margin. He wants to take off instead of finding an open receiver. His footwork is sloppy. There are times where he trips under his feet in the pocket. He also runs too much. He's big yes, but in the NFL defensive players will want to lay as much of a hit on him as possible.
8. Vikings: Taylor Decker OT Ohio State
I do think the Vikings are better than the 8th worst team in the league, but if so I do think they need O line. Matt Kalil looks like a bust. The Vikings like to run the ball and Decker could really help them. Decker is a tall LT who is the leader of the massive Ohio St. O line. He can pass block and run block. He's a little more of a run blocker, but he isn't weak in pass protection.
9. Giants: Jack Conklin OT Michigan State
The Giants need everything, I wanted to do with a rusher here, but protecting Eli is far more important. Conklin is an OT, but may move to OG at the next level, his footwork needs a lot of work but he's strong and is a run blocker.
10. Titans: DeForest Buckner DE Oregon
The Titans are rising slowly very slowly, but I think they could use another D line. Buckner will never lead the league in sacks, but he is a monster run stuffer, who can create some pressure. He's a better player than former teammate Arik Armstead who went to the 49ers.
11. Saints: A'Shawn Robinson DT Alabama
The Saints need help in pass rush. However, they aren't good in run defense either, and it's imperative they improve in at least one area. Robinson isn't going to generate a whole lot of pressure, but as a run defender there may not be a better player at his position in the draft. He's more athletic than his size indicates.
12. Jets: Christian Hackenberg QB Penn State
Jets also need a QB, and again a reach is made. Hackenberg is a coach's dream physically, but mentally he isn't there. He stares down receivers, granted his O line isn't good, but he takes unnecessary sacks. Has no pocket presence and hasn't won many games. However, his size and arm strength will impress some.
13. Lions: Vernon Hargreaves III CB Florida
If the Lions pick here, Stafford will have run out of excuses, but I do think they bolster their secondary, yes pass rush could be improved, but Hargreaves is an elite cover corner. He's only 5'11", but plays with nice technique, more than willing tackler and can be player in the run game. Will draw the occasional flag but it's expected when he covers the team's best WR, and rarely does he lose those battles.
14. 49ers: Jaylon Smith OLB Notre Dame
The 49er's LB group took a major hit with the sudden retirements of Willis and Borland. Fortunately the 49ers can get a replacement. Jaylon Smith is garnering the praise of many coaches and is being compared to Kuechly. Granted he has Kuechly like ability but at this point in his career he isn't as polished. He needs to take better angles and needs to tackle better in space, but even with those concerns he's an elite prospect that deserves to be drafted this high. In my opinion I rank the prospects Bosa, Goff, Smith, and Tunsil as the best players in this draft in that order.
15. Panthers: Ezekiel Elliott RB Ohio State
Elliott is the clear cut best RB in this class. He's a big RB who can catch passes and has been used more in pass protection and has held up. He's like a bigger, stronger, faster version of Emmitt Smith. He's allergic to the ground, he's impossible to arm tackle and you better make sure to bring him down, because somehow he always finds a way to stay off the ground. The Panthers could go O line, but none are worthy of this pick at OT.
This Draft Isn't Over!
Click Here for Picks 16-32
More picks after the jump.