Terrelle Pryor Trains with Randy Moss and Josh Gordon to Become a Better Receiver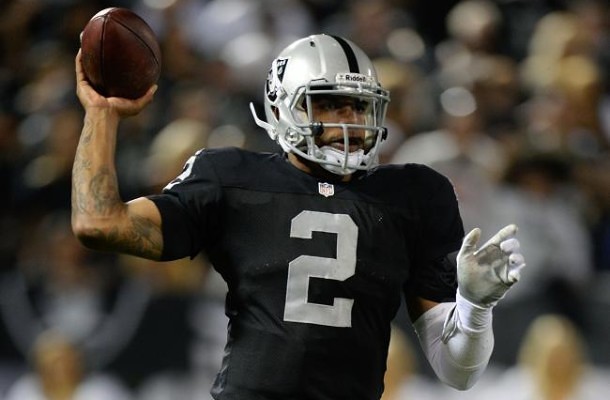 Former Ohio State quarterback Terrelle Pryor is still awaiting a big break in his NFL career, and if things go well it just may be as a receiver.
The former Raiders, Bengals, and Seahawks backup passer has made a full commitment to his new role with the Browns as a receiver. He's so dedicated so much that Pryor has decided to train with two of the best receivers to do it- teammate Josh Gordon and Hall of Famer Randy Moss.
Pryor has been posting pictures of his pre-camp workouts recently, some of which include Gordon in the group of players that have been working out together this month.

Randy Moss, Mike Evans and Antonio Brown are also involved in the workouts, giving Pryor several brains to pick for advice about how to make an impact for Cleveland in 2015.

Pryor said earlier this month that there aren't "a lot of guys who work like I work" while discussing what he needs to do to prepare himself for his new role. The pictures and videos of Pryor pulling sleds, working on running routes, tracking deep balls and making one-handed catches show that he's trying to back that up as he gets himself ready for the July 30 start of Browns training camp.