Terrelle Pryor Claimed by the Cleveland Browns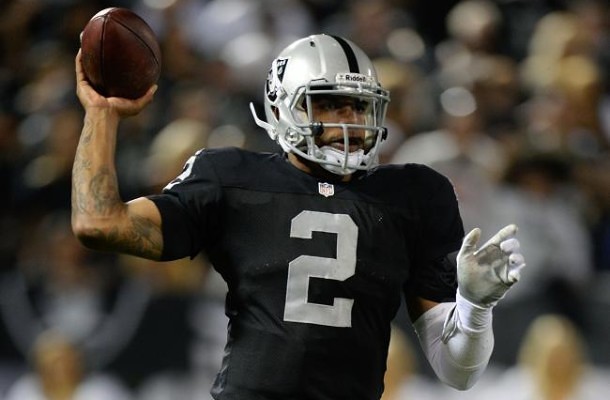 This may be Terrelle Pryor's last shot. The former Ohio State University QB has again found himself on an NFL roster in the state of Ohio.
Just days after being let go by the Bengals, the cross state Browns are giving him a chance:
Pryor was claimed off waivers by the Cleveland Browns, the team announced Monday.
Play NFL Fantasy Football!

When it became obvious that AJ McCarron was the favorite for backup duties in Cincinnati, the Bengals cut Pryor loose to allow him to catch on with another team.
The Browns reportedly aren't excited about Johnny Manziel so this could be a wake up call to "Johnny Football." Or maybe Pryor is playing WR and this is much ado about nothing. Either way, Pryor has to do everything he can to make this roster. If he gets cut by the Browns, we may not see him in the NFL ever again.