EA Sports to Pay $60 Million Settlement to NCAA Athletes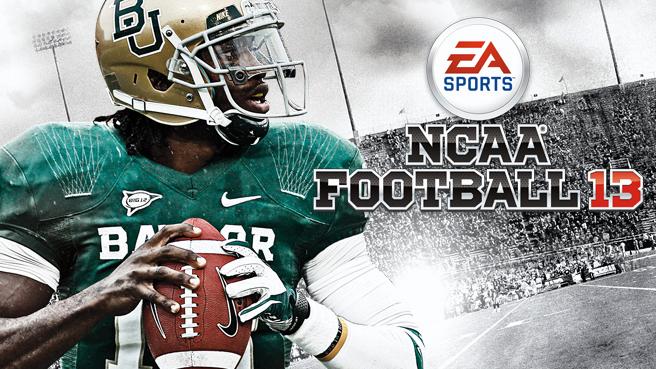 The long awaited ruling of the Ed Obannon case has finally come down and it isn't good for Electronic Arts. The videogame maker has been ordered to pay a whopping $60 million dollars to athletes who had their likenesses used in the games:
A federal judge approved a $60 million settlement for college athletes in a class-action lawsuit filed against the NCAA and video-game maker Electronics Arts.

Steve Berman, a Seattle-based attorney for the plaintiffs confirmed Friday that U.S. District Judge Claudia Wilken had approved the settlement during a hearing Thursday. Wilken also ruled against the NCAA in the O'Bannon case, which challenges the NCAA's use of the names, images and likenesses of college athletes. That ruling is being appealed by the NCAA.

The plaintiffs in the case against the NCAA and EA claimed they illegally used college football and basketball players' names and likenesses in video games for years. Players who have appeared in EA's NCAA football and basketball games have until July 31 to make a claim as part of the settlement.

"This landmark decision marks the first time student-athletes will be paid for the likeness or image, and stands as a huge victory in the ongoing fight for student-athletes' rights," Berman said in statement.

NCAA series video games were discontinued in 2013 because of pending legal cases against the NCAA regarding the use of athletes' names,
The NCAA titles were some of the best work EA sports put out. I have many fond memories recruiting and building powerhouses via the dynasty mode. Hands down the best year for EA's NCAA Football series was 06 in which Reggie Bush appeared on the cover.
The bigger travesty is that we'll never get a proper 2k/Take Two College Hoops 2k16. With the technology they have now, a college basketball game released today would compete for all-time greatness.
But all good things must come to an end.
Or as the great Jay-Z once said, "F**** the NCAA n****, let a young n**** get paid, n****!"