Denard Robinson Wins Cover of NCAA Football '14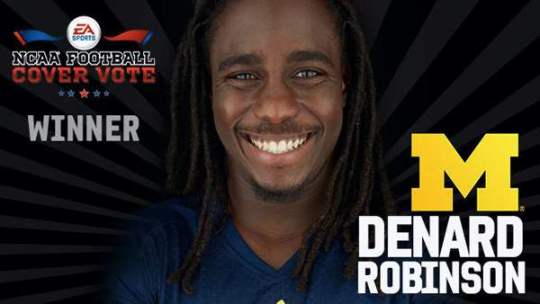 The NCAA Football franchise is a glimpse of hope in what has been a pretty bleak generation of football gaming. While Madden has pretty much been the same offering since 2007-2008, the EA team seemingly puts more innovations into the NCAA franchise.
While the NCAA franchise is always getting better and better, they have given the cover to a deserving athlete every year. Last year it was Robert Griffin III of Baylor. This year is will be Denard Robinson of Michigan.
Congrats to Denard and all of the fans who voted him in. Hopefully in NCAA 2014 we get the bowl subdivision teams, a feature that's been missing since the Playstation 2 days.