What Really Happened to Randy Gregory and Shane Ray's Draft Stock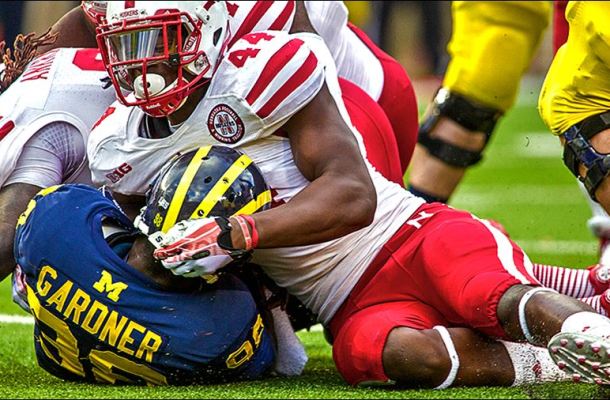 What do the latest incidents regarding prospects Randy Gregory and Shane Ray mean for their draft stock? In case you have not heard, each of these two pass rushers found their names in the media for marijuana related offenses.
First is Randy Gregory who apparently failed a test at the combine, and also lost a considerable amount of weight during the draft process:
Mike Mayock of NFL Network said today that he has talked to personnel people on several teams picking in the late first round who now believe Gregory could be available when they pick. As a result, those teams are having internal conversations in which the personnel people are talking to the owners about whether Gregory — who failed a marijuana test at the Combine — is the kind of person they want representing their franchise.
In my opinion, Randy Gregory's draft stock was going to slip regardless. The positive test doesn't have anything to do with scouts seeing a guy that simply got dominated in the run game. Remember Melvin Gordon set a NCAA rushing record against that same Nebraska team. This is the same reason I don't think Eli Harlod will be a first rounder either (watch the Louisville game, they ran straight at Harlod the entire first quarter.)
Teams don't want to pick a 220 lb. pass rusher with a premium top 15 pick. Positive test or not, Gregory isn't the type of player teams invest that guaranteed money and 5th year option into.
Then there is Shane Ray who pulled the worst move of this draft season, getting cited for marijuana three days before the NFL draft:
Ray's draft stock began to fall when teams showed increasing concern about a foot injury he suffered in the final game of his college career, and now his stock has plummeted so severely that there's talk that Ray not only won't go in the first round, but might not even go in the second or third rounds. According to former Buccaneers General Manager Mark Dominik, Ray's recent marijuana citation makes it possible that Ray won't be drafted until the fourth round.
Again, this has more to do with something else. Ray by all accounts is a good character guy off the field and hundreds of NFL players have been caught up in this same now minor legal situation. The problem with Ray is the uncertainty around his foot. In a perfect world Shane Ray is a top 10 pick easily, and goes no later than 13 to New Orleans.
The fact that there are conflicting reports as to whether Ray needs surgery on his toe/foot or not is enough for some teams to take him off the board completely. One of the golden rules of the draft is to avoid selecting players that are already injured. Ray dominated in one-on-one pass rushing situations but a toe/foot is much different than an ACL. This is an injury he may never 100% recover from in one way or another. Again, teams are going to avoid locking in a four year contract on a guy with an injury that may prove to be a constant nuisance.