Wrestlemania 31: Brock Lesnar Retires from MMA, Roman Reigns to Lose?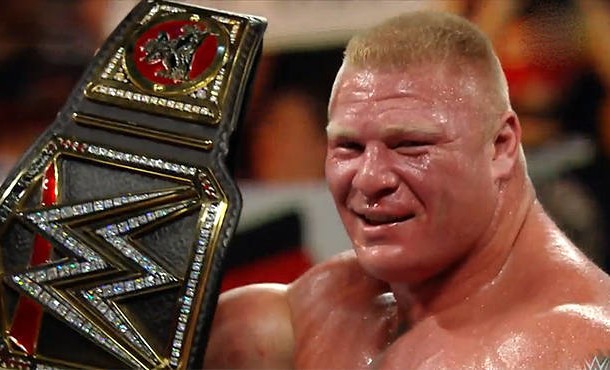 Thank you Brock Lesnar.
That's what thousands of WWE wrestling fans are probably saying across the nation. Brock took to ESPN earlier this week to announce his retirement…
….retirement from MMA that is. The former UFC Champ has closed the door on his mixed martial arts career and has resigned a multi-year deal with WWE. Thus ends a public contract dispute and doesn't put WWE in a position of having the champion unsigned after the biggest card of the year.
This also saves the fans from the obvious ending of Wrestlemania, a Roman Reigns WWE Championship victory.
Thank you Brock Lesnar.
This doesn't mean that Reigns won't win, but it does mean that Brock will remain in the picture no matter what happens. Thus the fans are saved from possibly the beginning of another dark era of WWE entertainment.
Without Brock the WWE would likely turn to unproven main event players Roman Reigns and Seth Rollins to hold down the championship storyline. With Brock, WWE has options. Brock can retain and move on to the next challenger, Roman Reigns could pull off the upset, or the Money in the Bank winner Rollins could cash in on whoever wins and leave with the title regardless.
As a champion Brock has been dominant the few times we've actually seen him.
There was a 80+ day period in which Brock and the WWE championship only appeared on television three or four times. This was the result of Brock's travel friendly deal which required him to work only a handful of dates. Hopefully with this new deal, or with Reigns elevated to champion, the biggest belt in the business once again becomes a storyline central point.
One this remains clear: more Brock Lesnar is a good thing for everyone involved. Even if you are Roman Reigns this Sunday.
No matter what happens this Wrestlemania will be one for the ages. Make sure you check out Wrestlemania 31 this Sunday on WWE Network *for only $9.99!