Who are the Best RT, OG, & OLB in This Draft Class?
Updated: December 15, 2014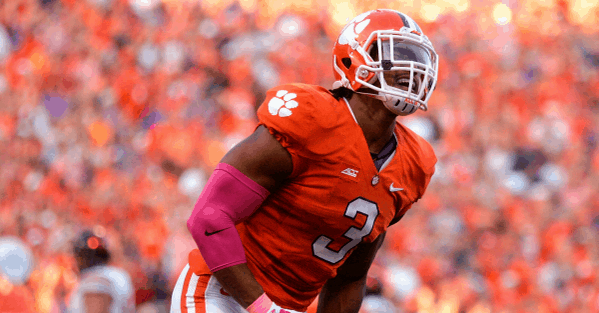 So on Twitter, I asked people to submit any questions they have regarding this upcoming draft class. We got some good questions in and I am excited to reveal my opinions on each and every one of them.
As you see by the title of this post I was asked about the best tackles, guards, and pass rushers in this draft class. This is a good question. With many teams in need at those positions, especially right tackle, there will be a run on offensive linemen in my opinion.
As far as the offensive line goes I'm going to say that the best right tackle prospect right now is Cedric Ogbuehi. Ogbuehi played RT in 2013 and was a big reason behind Johnny Manziel and Texas A&M's dominance up front in the SEC.
At guard I'm going to go with AJ Cann of South Carolina. I also like Tre Jackson of FSU but quite simply FSU's line in general has looked bad.
At OLB the answer is simple: Vic Beasley. Shaq Thompson is the better player and better overall athlete but you asked specifically for pass rusher and that is Beasley's specialty. Remember Beasley would have been a premium pick (term I coined for the top 12-16 players chosen) in 2014.
Thanks for the question.
@MockDraftHQ in your opinion, who are the best RT, OG, & OLB (3-4 pass rusher) in this draft class?

— Jabari Before Parker (@bariiisworld13) December 13, 2014