Why Kevin Love Won't Go to the Lakers…
Updated: November 12, 2014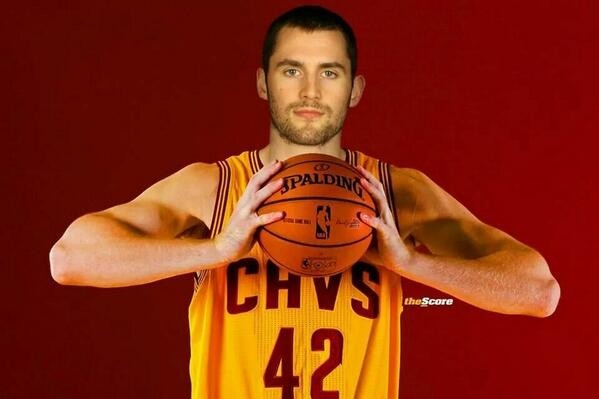 A random story is circulating social media regarding Cleveland's All-Star forward Kevin Love. Cleveland is currently getting their bearings together as a completely new team with Lebron James and Love joining the squad, and the slow start already has the rumor mill churning…
According to some people (Sam Smith), Kevin Love may opt out after this first season with the Cavs:
It's not going to get as much discussion during the season, but one of the biggest issues for the Cavs is that both LeBron James and Kevin Love own opt outs after this season. LeBron James basically cannot afford to go anywhere after his return to Cleveland. But watch out for Love. Indications are he will seriously consider the opt out and has his eyes on a return to Los Angeles, where he attended college and where the Lakers long have had him on their free agent wish list.
Here is why that makes no sense Laker Nation:
Kevin Love had all of the leverage in Minnesota. He easily could have asked to be traded to the Lakers last season who had some assets *Pau Gasol* that could have been exchanged for his services.
Kevin Love's camp was not interested in being traded to Cleveland, until Lebron James came back. Do you really think Love came to Cleveland to play one year with Lebron James and bounce?

Cleveland had to trade two #1 overall picks to acquire Love. Yeah, yeah, Anthony Bennett was #1 in a down year but the ceiling on Andrew Wiggins is almost as high as Lebron's according to experts. No way to give that up for one year of Kevin Love.
Chances are Kevin Love has already agreed to an extension behind closed doors and this is all hearsay to fill newspapers and blogs. I don't think we'll be seeing Kevin Love in that purple and gold. Besides, who's he going to play with? 37/38 year old Kobe Bryant for one year?