Is Kevin Love Being Traded to the Lakers or Celtics?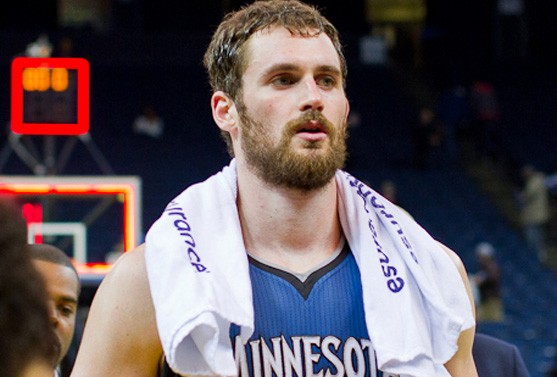 Minnesota Timberwolves forward Kevin Love has likely played his last game as a member of the Wolves. Love, who has a player option in 2015, can leave the team next off season if he so chooses to. Speculation is that the Wolves are looking to unload their frustrated superstar before they become the next team to lose their superstar with nothing to show for it.
The rumors are starting to swirl because Love is hanging out in Boston and has California ties but nothing has been publicly noted from the Wolves. They likely are holding out for the best deal to push their franchise forward, whatever that may be.
Timberwolves are discussing Kevin Love trade scenarios w/ teams, but made it clear deal's unlikely until they've hired a coach. sources say.

— Adrian Wojnarowski (@WojYahooNBA) June 4, 2014
Once Wolves hire coach, they'll likely try to sell Love again on a vision and direction. For now, his stance hasn't changed: He wants out.

— Adrian Wojnarowski (@WojYahooNBA) June 4, 2014
Personally, I think that if the Wolves can somehow get the #1 overall pick, Dion Waiters, and some added assets from Cleveland then they should pull the trigger. That would leave the Wolves with a nice core of possibly Ricky Rubio, Jabari Parker/Andrew Wiggins, and Nikola Pekovic, with future assets and young players in tow.
They aren't going to win the 2015 NBA Championship with Kevin Love anyway so there is no reason to not trade him.