Celtics to Trade for Jahlil Okafor if Available?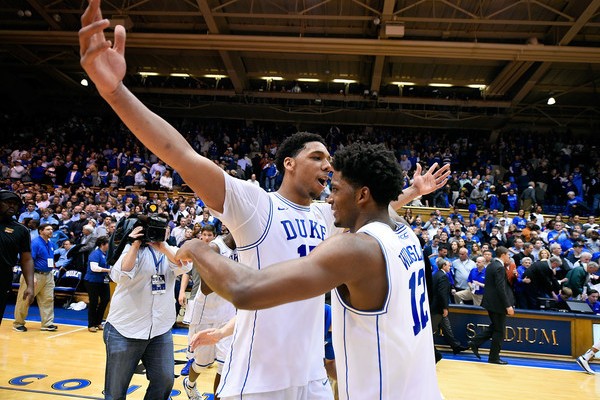 The NBA draft is less than two hours away and some major news is already flying across the wires. Rumored talks is that the Boston Celtics are desperate for a young cornerstone, and if possible they will do whatever it takes to draft Jahlil Okafor if he falls in the draft.
Mind you the C's are also linked to Kevin Love's opt out. We'll have a much clearer picture of what is going to happen if and when the Lakers draft D'Angelo Russell over Jahlil Okafor.
The Boston Celtics are prepared to send a significant trade package to the Philadelphia 76ers at No. 3 if Jahlil Okafor slips.

Okafor is in play for both the Minnesota Timberwolves at No. 1 and particularly the Los Angeles Lakers at No. 2. The Lakers are also considering D'Angelo Russell and Kristaps Porzingis with the second overall pick.
What do you think? Will the Celtics be giving up too much for the big man? Or should they stay put and convince Kevin Love to come to the green and white?