Kevin Love: "If There's a Way I Can Jump on That Spurs Roster…"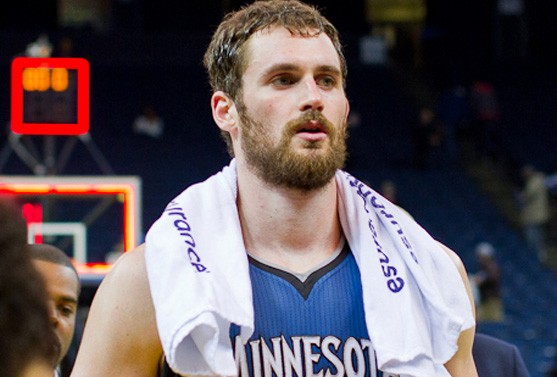 Minnesota big man Kevin Love is going into his final season with the Timberwolves after which he can opt out of his contract during the summer of 2015. Due to the uncertainty surrounding the franchise, many are predicting that Love will be traded to another team before the season so that the Wolves get something back in return.
Apparently if it's up to Kevin Love, he'd like to find a way to end up in the silver and black Spurs jerseys.
Here's what he said during the Master Game Face Challenge at the Smart Araneta Coliseum:
"I've got to crack the playoffs and continue to get better individually. I've been coached by some great coaches and I've been on some young teams, so…. I think if there's a way I can jump on that Spurs roster, maybe I'll get expedited on the road to the NBA championship. But hopefully soon, I'm 25 now, maybe when I'm 26," Love said.
The Spurs only have one contract on the books in 2015 along with Kawhi Leonard's upcoming contract extension. Crazier things have happened, but if you were asking me to bet on it I'd say Love starts next season with the Wolves and is traded before the trade deadline. I even think there is just as likely a chance the Wolves roll the dice and play the whole season out, praying for an 8th seed playoff berth to sway Love's decision.
We'll see what happens!