Do You Believe Jameis Winston Was Point Shaving?
Updated: November 7, 2014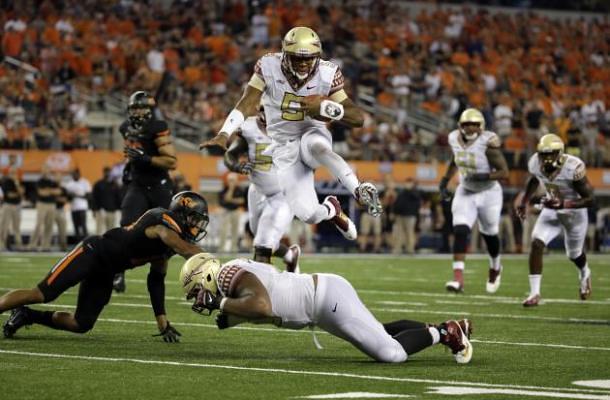 Is Jameis Winston out here point shaving? Rumors circling the internet say that the Florida State QB just may be into yet another off the field controversy.
This is kind of hard to believe considering the young man has been in so much hot water in the last few months.
First thing is first, Jameis played horrible the first half at Louisville. We all know that. He also may have been injured during the first half as well. To say he was intentionally point shaving is beyond stupid.
Why? Simply consider the source.
TMZ and a gossip sports blog that shall not be linked here. According to these "sources" Jameis' buddy had a $5,000 bet on Louisville +1 at the end of the first half. Even if that is true let me ask YOU… WOULD YOU RISK A FUTURE CAREER WORTH HUNDREDS OF MILLIONS OF DOLLARS FOR A CUT OF A $5,000 PAYOUT TODAY?
I don't think we have to answer that.