Why Jameis Winston is Recruiting La'El Collins to the Buccaneers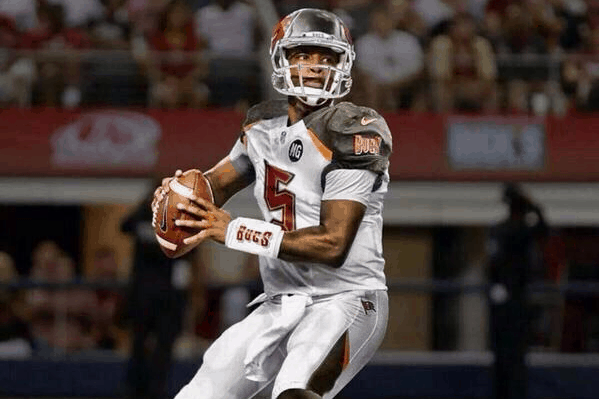 Undrafted free agent tackle La'El Collins has begun to make his rounds and teams are rushing to sign him. After sitting with police for well over an hour in an effort to finally clear his name in the case of his ex's murder, NFL teams are warming up towards adding the LSU Tiger to their squads.
We've already seen the Bills and Dolphins recruit Collins, but in comes an unlikely candidate and recruiter: the Tampa Bay Buccaneers and #1 overall draft pick Jameis Winston.
Who's recruiting La'el Collins most aggressively? #Bucs QB Jameis Winston is right up there. Pushing hard for Collins to come to Tampa Bay.

— Rand Getlin (@Rand_Getlin) May 5, 2015
Remember The Buccaneers drafted Donovan Smith in round two, so Collins would be a wonderful addition to the right side. The Bucs are taking no shortcuts in building a team around Winston.