Car Plows Through #Ferguson Rally In Minneapolis [GRAPHIC VIDEO]
Updated: November 26, 2014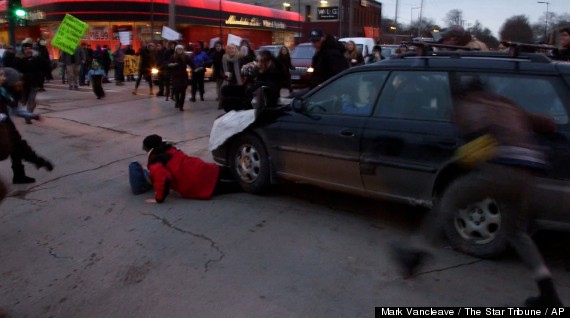 All over the country people are protesting the decision in #Ferguson to not bring charges to a police officer who shot dead an unarmed teenager. Many of these protests have been peaceful despite what the news reports. I personally attended a very peaceful rally yesterday that was attended by several police officers, the mayor, and other local leaders.
However in Minneapolis evil has reared its ugly head. Some lowlife decided to plow their car through people just because they didn't agree with them. Remember we have the right to assemble and everyone must respect that.
People please be safe out there. If you are planning to attend the rally's in your state please learn the laws in your state and don't be afraid to defend yourself. Evil knows no limits.