Hands Up Don't Shoot: Rams Wide Receivers Support #Ferguson Freedom Fighters
Updated: November 30, 2014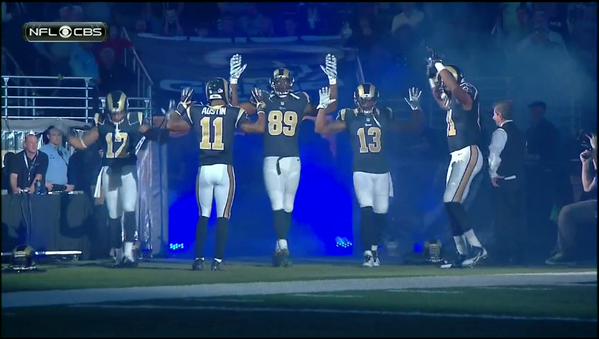 BIG shout out to the wide receivers of the St. Louis Rams. In a world where most of our athletes tend to have no opinion on social issues, it was refreshing to see someone take a stand.
In a small gesture of solidarity, the Rams players did the "Hands up, Don't Shoot" for Ferguson. As you probably know by now the officer (Darren Wilson) who shot and unarmed teenager named Mike Brown in Ferguson, Missouri was not indited on criminal charges.
Stay strong Missouri. Stay strong.