YMCMB Owner Birdman Shouts Out Texas A&M WR Mike Evans on Instagram
Updated: February 3, 2014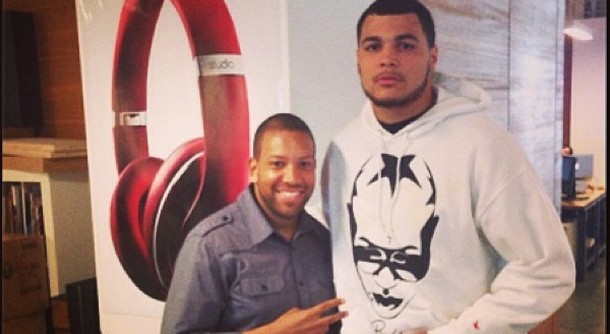 The lines between sports and entertainment are blurring all time time. In recent weeks we've seen Johnny Manziel declare his affiliation with Drake's OVO brand, now we see that his big receiver Mike Evans may have done the same.
In a photo posted on Birdman's instagram account the Cash Money records owner wrote, "S/O to @mike Evans YMCMB"
Could this be a sign of things to come? Is Mike Evans official YMCMB?
We'll find out soon.