Andre Johnson Thinks Texans Should Trade #1 Pick but Doesn't Say for What
Updated: February 12, 2014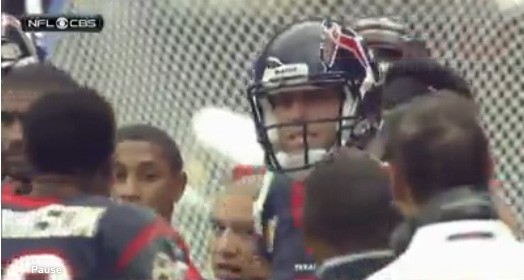 Here is reson #3435 why reporters need to remember there is a reason athletes are athletes, and not the general managers making the moves off the field. ABC-13 down in Houston had a sit down with Andre Johnson and asked him what the team should do with the #1 overall pick.
Johnson replied that if he was the general manager, he would "probably" trade the selection:
Johnson, speaking today at the Houston Golf Club promoting his golf tournament on March 10 that will benefit the area women's center, said, "I have thought about different scenarios. Me personally, if I had it, I would probably trade it, but that's just my opinion."
Here is the problem Andre, for what?! I wonder how the reporter let him propose the trade scenario without asking the obvious follow up. What is out there worth trading the #1 overall pick for?
I think it's a pretty obvious answer: Pick Jadevon Clowney, or trade to #2 or #3 and pick Teddy Bridgewater. There really is only two ways they can go with the pick. Door one leads to Clowney, door two leads to Bridegewater.
I personally think the Texans will select Clowney regardless. I mean, who can they go get in the league with the #1 overall pick? What QB's are available (if that's what Andre was hinting)?