Texans to Draft a QB? Andre Johnson Yells at Matt Schaub [Video]
Updated: November 17, 2013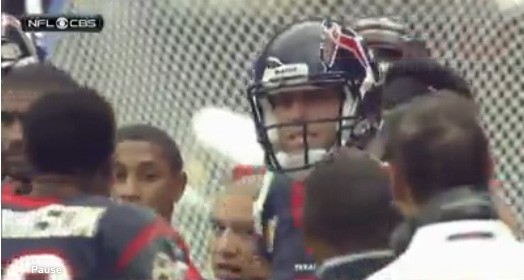 Texans receiver Andre Johnson may have just went full Dez Bryant. And you never go full Dez.
Jokes aside, it seems like Andre has finally had enough of the Texan's rotating door at quarterback. He was seen on the sidelines during the conclusion of Sunday's game yelling at Matt Schaub. That won't bode well for Schaub.
After the game, Andre said he will play his contract out which ends in 2016. Which only means one thing… the Texans will be drafting a quarterback in the 2014 NFL Draft. Book it.