Braxton Miller to Enter the 2014 NFL Draft?
Updated: December 19, 2013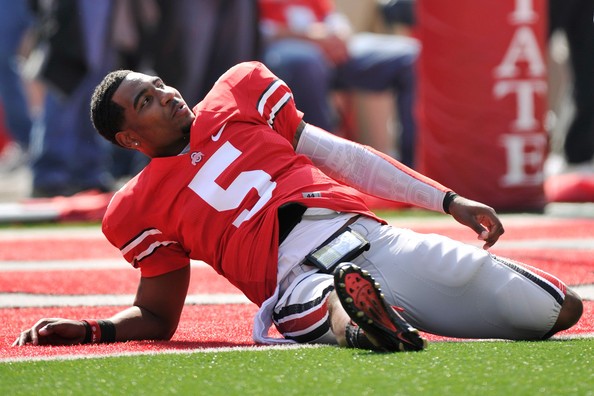 Ohio State's junior quarterback is coming off a pretty good season in which he came a game away from getting to the BCS title game. While many draft scouts feel that Braxton should return to Columbus, he may have other things on his mind. According to reports Braxton Miller has declared himself ready for the NFL and may very well be throwing his hat in the 2014 NFL Draft.
"I think I'm ready." -Braxton on the NFL. He said learning under Meyer for another year would be benefit in returning.

— Kyle Rowland (@KyleRowland) December 18, 2013