[Video] Braxton Miller's First Game at Wide Receiver
Updated: September 8, 2015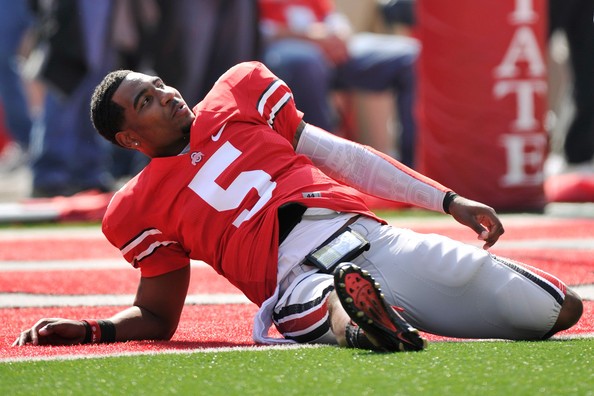 Many pundits online criticized all three of Ohio State's quarterbacks for staying with the program this Summer. With so much talent there was no possible way all three could co-exist. Right?
Well, luckily Braxton Miller had his own ideas. Miller decided to change to HB/WR in an effort to boost his upcoming draft stock. Cardale Jones won the QB competition and JT Barrett is his backup.
Braxton also changed jersey numbers from #5 to #1. He's already putting on a show in just the first game of his new career. Check out the video highlights below of Braxton Miller at wide receiver putting in that work!
Diving catch:
Showing some speed:
Spin move: