Texas A&M is Literally Selling the Ground Johnny Manziel Walked on
Updated: October 15, 2013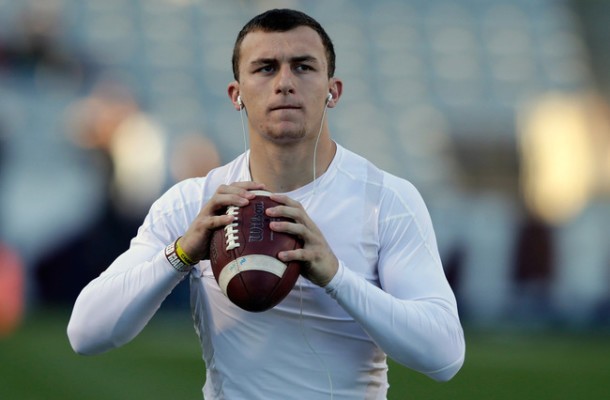 Do I have to say it again why players BETTER get paid?
Texas A&M reportedly took in $315 million in donations after Johnny Manziel's Heisman winning season, a school record. The school is also planning a rapid expansion to their stadium to add an additional 20,000 seats in less than two years. All of this due to one man, Johnny Manziel, yet he was reprimanded for breaking the "rules" and accepting a few stacks of cash to sign autographs, ALLEGEDLY.
So how does the school respond to the controversy surrounding Manziel and his cash cow image? I don't know, ummm… maybe they should sell the ground on which he walks. Oh wait, they are already doing that:
The buy-it-now online sale will start on Monday, Oct. 14, at 10 a.m. on AggieAthletics.com. Texas A&M will harvest the playing surface following the final home game on Nov. 9. Each harvested pallet will cost $400 and contains approximately 450 square feet of sod. The buyer will be required to pick-up on Sunday, Nov. 10. No requests for specific sections of the field will be accepted. A limited number of single squares of the grass will be offered for $20 each via the website.
$400 for a pallet of grass with Johnny Manziel's sweat and spit in it.
Your money, your decision.
Go deeper with this podcast in which I discuss Manziel's cash generating image further: