Jadeveon Clowney Returns, Boosts His Draft Stock in a Big Way
Updated: October 14, 2013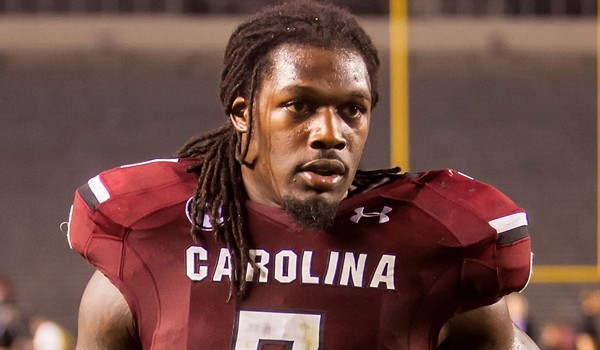 One of the biggest stories in college football surrounds South Carolina defensive end Jadeveon Clowney. A week ago Clowney informed his coaches at the last minute that he could not dress and sat out a game that many speculate he could have played in.
To his credit, Jadeveon Clowney is legitimately bruised and banged up by all means. But that doesn't mean that he was unable to attempt to play. Many pundits in the media speculated that Clowney decided to end his season early in a move to preserve his draft stock. That led to a bizzare press conference by coach Spurrier in which Old Ball Coach thanked Clowney for selling #7 jerseys. (And these kids don't need to get paid?)
So with all the controversy swirling, what was Clowney going to do versus Arkansas?
He simply came out and had one of his best games of the year. In the 52-7 rout Clowney was in the backfield often, playing the run well, and even dropping back on passing downs. To put it simply, he played like the #1 defensive player in the Nation is supposed to. Finally.
Will he keep up this enthused effort? We'll see but for now Jadeveon Clowney has made his presence felt, bruised ribs and all.