Anonymous Scouts Still Not Willing to Draft Jadeveon Clowney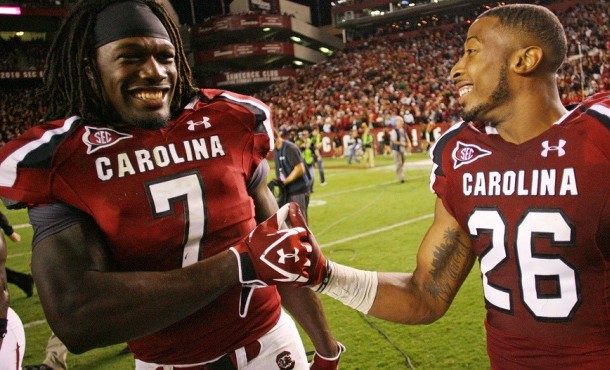 Jadeveon Clowney is coming of a historic combine performance. He didn't go through all of the position drills, but there is no point when you are the fastest player at your height and size… ever.
We all know Jadeveon has all-world talent. He is among the best defensive prospects to ever enter the draft. If there is one red flag it is his commitment to the game. Last season many people felt like he played not to get hurt in a season that was mired by cryptic press conferences in which South Carolina head coach basically said "we're going to let Jadeveon do what he wants" in so many words.
Going into the 2014 NFL drat, scouts are still shying away from Clowney due to these concerns. Here is what scout said:
I would not put my job on the line for that guy," the scout told the Milwaukee Journal-Sentinel. "Who has a profile like that that's been successful in the NFL? Lazy. Not playing hard … I think his physical talent is being overblown. At what point in his life has he had to push himself? Now you're going to give him this money and say, 'Do something you've never done in your life before. Against guys you just can't run over.' I would not do it."
In my opinion Jadeveon is as close to a sure thing as we've seen in a while. The only thing that concerns me is if he is a member of the ALL 3AM TEAM… how much champagning and campaigning will he do once he gets those millions?
He came into the draft well prepared and signed with Puma immediately after. All things are going well so far. It's up to NFL teams to do their homework and see what kind of lifestyle he lives off the field because on the field, there is no reason to not pick Jadeveon Clowney.