Brett Farve Comeback? Rams Call For The Legend
Updated: October 24, 2013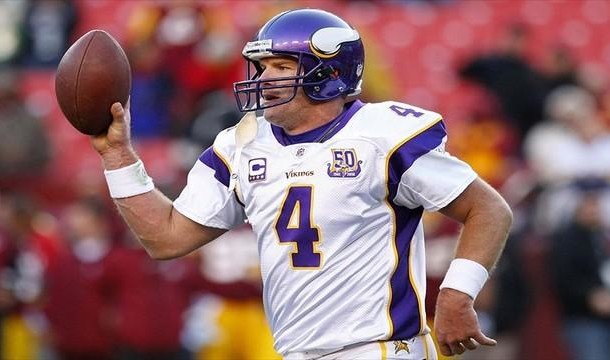 Could Brett Farve come out of retirement and play in today's NFL? If the St. Louis Rams have their way, we'll learn if the 44 year old can still put in that work. Just a few years ago he led the now disastrous Minnesota Vikings on a deep playoff run, and has kept a low profile since retirement in 2010.
After the Rams learned they have lost Sam Bradford for the remainder of the season they scrambled for a way to save their season. Could the man to do it be…. Brett Favre?
After the team lost Bradford to a season-ending knee injury, St. Louis called Brett Favre on Sunday night, asking whether the 44-year-old retired quarterback, who is now a grandfather, would be willing to leave his farm to plow through the back half of the Rams' schedule, league sources said.

Favre hasn't played since December 2010, but that didn't stop the Rams from reaching out to Favre's agent, Bus Cook.
Chances are that Farve won't accept the first offer he gets but I don't put it past him to get in shape in the next few weeks and attempt a comeback. The Rams have signed Brady Quinn in the meantime in between times.