Teddy Bridgewater #1 Overall Draft Pick?
Updated: September 14, 2013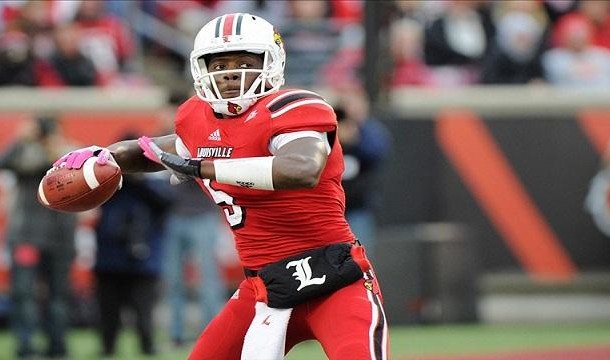 Don't look now but Jadeveon Clowney may have been leaped in the race to the #1 overall pick in 2014. Yes the 2014 NFL Draft is MONTHS away but it's always fun to project these scenarios on an ongoing basis.
Teddy Bridgewater is gaining momentum and with good cause. He looks extremely prepared, confident, and accurate in the pocket these days. While Louisville is playing a very weak schedule this year Bridgewater still impressed in the latest contest versus Kentucky.
His final stat line reads 16/28 250 yards and 1 touchdown but this is kind of misleading as Teddy was making very difficult throws with relative ease. Louisville picked up more yards in the third quarter alone than they managed the entire first half.
He's only going to get better as the season progresses. With the Jacksonville Jaguars in desperate need of a quarterback after finally benching Blaine Gabbert it looks like this is a match meant to happen…