Rams to Trade #2 Overall Draft Pick?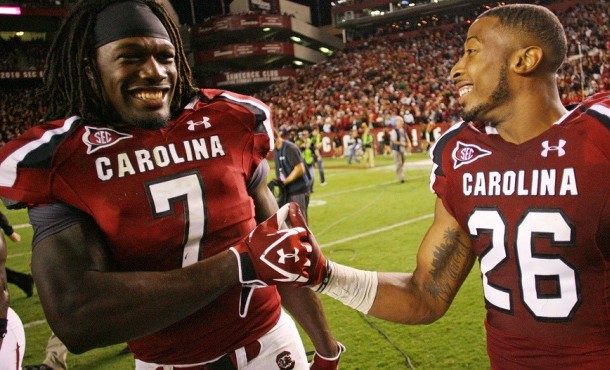 The St. Louis Rams are in a peculiar position. With the number two overall pick and incumbent quarterback Sam Bradford needing competition behind him at worst, this team must decide whether or not to use the #2 overall pick on a quarterback of the future. There is a good chance every quarterback in the draft will be available so they can easily take this route if needed.
However if the player the Rams want is unsuspectedly taken at #1 overall (teddy Bridgewater, Blake Bortles, Johnny Manziel, Greg Robinson, or Sammy Watkins) then it gets real.
In a scenario with the "best" player in the draft Jadeveon Clowney still on the board, the Rams could set to once again trade out and get a large sum of picks in return.
Rams general manager Les Snead said at this point the calls for the No. 2 pick have been "flirtatious" and nothing will be serious until it becomes clearer what direction the Houston Texans will take with the No. 1 overall pick.
Chris Long and Robert Quinn are already holding down the DE spot. Clowney would be a luxury for a NON PLAYOFF TEAM. AKA, a pick that won't make them marginally better because they already have talent at his position.
In my scenario the best thing the Rams could hope for is trade down to three or four and take Clemson's Sammy Watkins instead.