Johnny Manziel is Back: Taunts Rice with Autographs and Mo' Money
Updated: September 1, 2013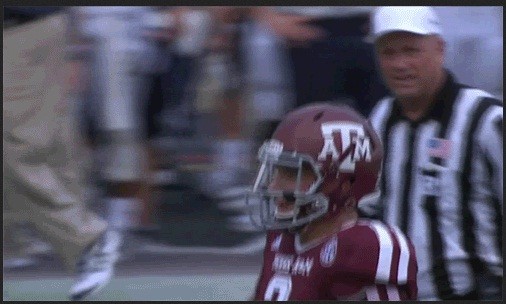 This is Johnny Manziel's world and we are just blogging in it.
The twenty year old Heisman winner served a one half suspension in the season opener versus Rice for signing memorabilia during the off season. The game was surprisingly competitive with Matt Joeckel doing enough to tide things over until Johnny Football got into the game.
And guess what happened in Johnny's second drive?
Oh, nothing except an autograph and mo' money taunt.
These taunts are a slap in the face of the other athletes that will never make a dime off their name, and the NCAA's "punishment" to Texas A&M.
If you missed it check it out: