Johnny Manziel and Mike Evans Help Draft Stock in Loss to Alabama
Updated: September 14, 2013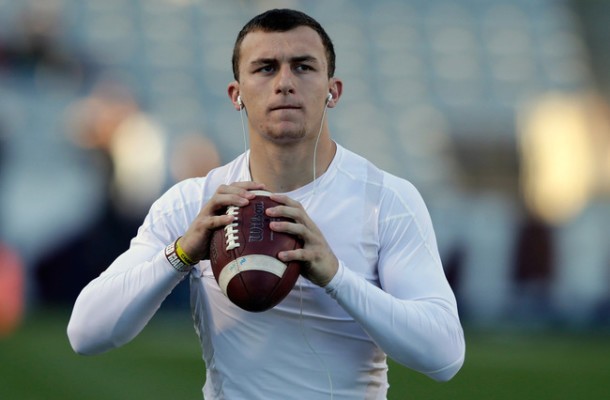 All eyes were on Johnny Manziel to recapture the magic from last year versus Alabama. Could he take the Crimson Tide down again? Unfortunately the answer was a big "no" as AJ McCarron and the Tide rolled to the W.
However since we care about the draft here, you can say that Manziel and his big 6'5 receiver Mike Evans won on a personal level. Manziel proved he is a big game QB, with poise, accuracy (28/39) , emotion, leadership, and the confidence to keep going to his hot hand in the clutch.
Speaking of that hot hand, Mike Evans simply beasted. He finished with 7 grabs for 279 yards and this: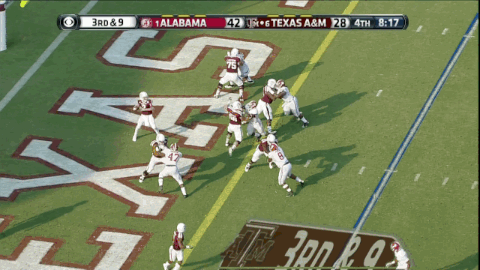 Looks like Manziel has turned a lot of the skeptics into believers, and Evans is coming up the board from the bottom of the first round/top of round two.
On the Alabama side, AJ McCarron was great in his own right going 20/29 for 334 yards and 4 touchdowns. All three will be picked in the first 50 picks.