Jameis Winston: #1 Overall Pick in 2015 Draft?
Updated: September 4, 2013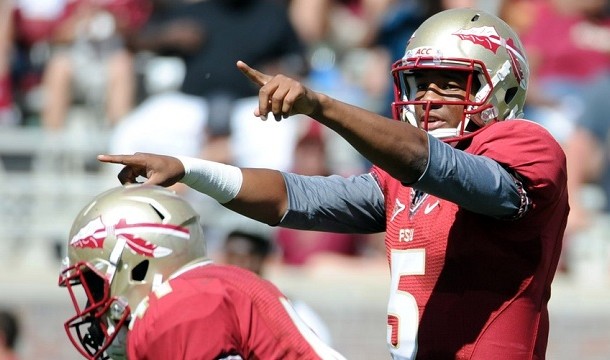 Jameis Winston came, he saw, he conquered… his first collegiate game at Pittsburgh. The red shirt freshman drew comparisons of Cam Newton as he maneuvered the pocket and made great anticipation throws all night over the Panthers.
Of course, the hype train is rolling and as usual it's always premature. Yes Jameis is impressive at 6'4, 230 plus but we have to remember: this is his first game. And he has two complete years of college football left before he's eligible to enter the 2015 NFL Draft (the rest of this season and next).
Coming out of high school Jameis was ranked as the #1 quarterback and compared to Randall Cunningham by Rivals.com. Debuting in college football with a 25 of 27 passing line for 356 yards and four touchdowns is impressive but we still have to see how he fares against tougher defenses.
Will Jameis Winston be the #1 pick in the NFL Draft? It's very possible but let's see how it pans out. Let's see if he can get the Heisman Trophy first before anointing him as the next Cam Newton.