Tim Tebow Makes Patriots 75 Man Roster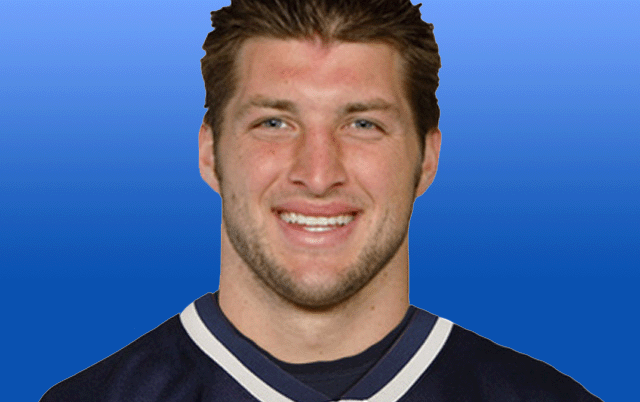 Tim Tebow is coming off one of the worst preseason performances of his career, throwing for negative yardage and an interception in his last outing but there is a little bit of good news coming his way this week. He has made the Patriots 75 man roster.
The Patriots still have to cut down to 53 and it is unlikely Tebow makes that roster as a full-time quarterback, but it is a feel good story nonetheless.
This is Tebow's last NFL stop so let's milk this for what it's worth:
FOXBOROUGH, Mass. (AP) — Tim Tebow has one game left to improve his chances of staying with the New England Patriots after surviving the mandatory roster cut to 75 players on Tuesday.

Tebow is expected to see considerable playing time Thursday night against the New York Giants in the Patriots' final exhibition game. He played poorly in the first two games and did not play in the third.

The third-string quarterback faces another hurdle when all NFL teams must reduce their rosters on Saturday to the regular-season limit of 53. The Patriots can still juggle their roster between then and their opener on Sept. 8 against the Bills in Buffalo.

Source: Yahoo!