Johnny Manziel Ineligible Due to Violating NCAA Rules?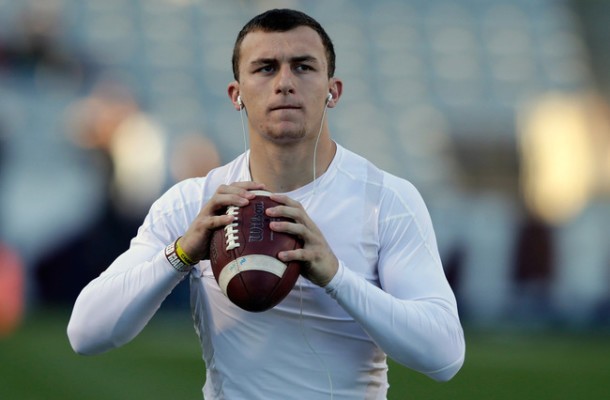 Did Johnny Manziel violate NCAA rules? Will be ruled ineligible for the upcoming season?
No one currently knows, but what we do know is that an investigation has been launched regarding Manziel allegedly receiving profit in exchange for his autograph. The problem here is that it isn't illegal for a college athlete to sign his autograph and the next person to sell it- it's just illegal for the athlete to get any kind of financial kickback from the deal.
A story released by "Outside the Lines" on Sunday, however, has shed light on another topic that could absolutely affect Manziel's eligibility for part, or potentially all, of the 2013 season. OTL reports that the NCAA is investigating if Manziel, last year's Heisman Trophy winner, was paid a "five-figure flat fee" for signing "hundreds of autographs on photos and sports memorabilia in January" when he went to Miami for the BCS championship game.
Manziel's parents have already afforded a nice lifestyle for him so it is going to be downright impossible to prove that Johnny got a little "something something" on the side without someone snitching.
All in all, this looks like much ado about nothing. Let young Johnny live.
Check me out on Sports Trap Radio, discussing the same topic: