Johnny Manziel Parties During Manning Camp?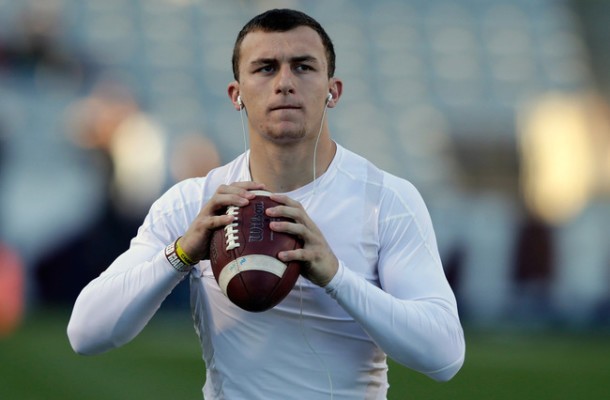 This is Johnny Manziel's world and we are just living in it. The youngest Heisman trophy winner ever was sent home from the Manning camp due to poor performance due to "dehydration."
Johnny Manziel, the Heisman Trophy-winning Texas A&M quarterback who will be one of the most intriguing prospects in next year's NFL draft, left this weekend's Manning Passing Academy amid reports that he was partying, reports that were denied by the Manning camp. Now Manziel's dad is saying it was simply a matter of dehydration.

Paul Manziel told Kate Hairopoulos of the Dallas Morning News that Johnny Manziel is "resting and recuperating from dehydration."
This is pretty much a non-story. Johnny Manziel's lifestyle is not illegal, not hurting his performance on Saturdays, and not hurting himself. People are upset because Manziel is a public figure, and making bad decisions is a bad look for him and the school. This young man does not realize how BIG of a role model others want him to be, but at the same time it's his life to live. Fans need to let Johnny be Johnny or find another guy to root for.
RELATED- I speak on Sports Trap Radio about Johnny Manziel's Tweets: