PUMA® Adds Football Newcomer Cordarrelle Patterson to Men's Training Roster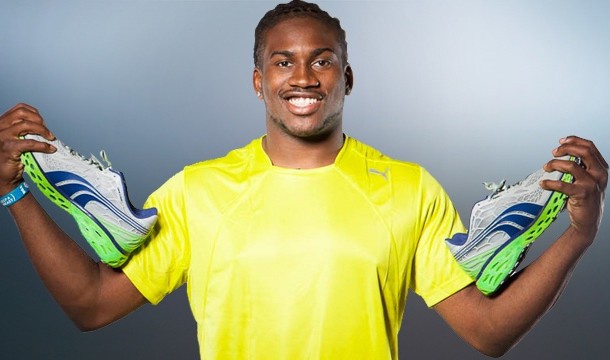 Westford, Mass., April 25, 2013 – Sportlifestyle brand PUMA® announces today a three-year partnership with newly named professional football player Cordarrelle Patterson who will become a face of the brand's training category. Patterson is a newcomer to professional football and is slated to be drafted to his first team today live in New York City. He has already made a name for himself in college football playing for University of Tennessee as a wide receiver, and the buzz around him as he goes into the professional world is already strong. With a new deal with PUMA and soon a new team and city to call home, Patterson is surely ready for the pros. Patterson joins the also newly signed PUMA athlete and New England Tight End Aaron Hernandez on the PUMA training roster.
Patterson will be featured in the brand's Nature of Performance campaigns, lead special programs with retail partners, attend PUMA events, and look to be involved with some of PUMA's joint venture partnerships.
"What an incredible moment! I am so excited to take this major step in my professional athletic career. Not only am I starting my pro career, but to also have PUMA by my side – just a truly memorable way to start my season. I feel on top of the world," said Cordarrelle Patterson.  "I love the style and performance elements of the brand – it will let me look my best while training to be my best–which is a great combination."
Patterson was chosen for the PUMA training team not only due to his speed and versatility on the field but also because of the hard work that he puts in behind the scenes.  He, like Hernandez trains hard to be able to perform at his ultimate.  His unique combination of speed and strength brings about unique training opportunities that he will be able to share with consumers. And those who know Patterson, know that his dynamic personality, charisma and charm make him a perfect representation for PUMA.
"We are very excited to welcome Cordarrelle Patterson to our men's training team," said Jay Piccola, President of PUMA North America.  "Signing Cordarrelle is a big deal for us and as he goes into his professional career, we couldn't be happier to be here for him from the beginning. We love being able to work with and support new and upcoming talent and Cordarrelle holds a lot of promise. We can't wait to see him in action."
Patterson will be training in PUMA's latest trainer BioWeb Elite, inspired by nature but engineered to deliver maximum cushioning and stability for any type of training workout.  He will also be training in ACTV, the brand's newest performance compression bodywear designed with built-in technology to mimic athletic taping.
To learn more about PUMA's training category and BioWeb Elite go to puma.com/bioweb you can also get brand updates at facebook.com/puma or follow the brand via Twitter, instagram and Vine at @puma. Follow Cordarrelle as he trains with PUMA at @ceeflashpee84.