NFL.com's Expert Mock Drafts
Updated: January 16, 2013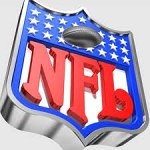 It is that time of year where the NFL.com experts release their own 2013 NFL Mock Drafts for the entire public to see. I am not sure if anyone else on the net is giving you 2,000 word plus weekly mocks like myself…. but that is another discussion for another day.
Anyways, the panel of experts released their mocks yesterday. Here are some of the highlights and lowlights of each:
Bucky Brooks
The only person with Geno Smith #1
Also the only one with Damontre Moore #2
Matt Barkley and Mike Glennon in the first?
Star Lotuleli dropping to 18? Must be a Dallas fan
Daniel Jeremiah
Cordarelle Patterson #8, overall? And I thought I was crazy.
Zach Ertz #13?
Charles Davis
No problem with this mock, looks similar to something I would put out
Has Oklahoma OT Lane Johnson in the first
Gil Brandt
Geno Smith to the Raiders?
DJ Fluker goes 13. Looks like he is also high on Fluker as am I.
Has Chicago going for a tight end. As a matter of fact he's the only expert that does.
Florida DT Shariff Floyd in the first
Wisconsin C Travis Federick in the first?
Some interesting mocks over there.  It just goes to show you, no two mocks are the same even from the experts.