2012 College Football National Championship Prediction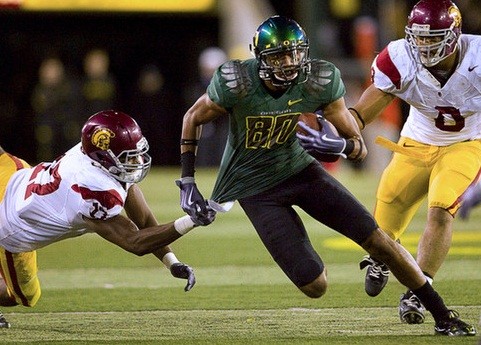 With the season upon us it is time to get ready for some college football. Very soon the site will be updated with new mocks, rankings, and more. But for now by popular demand, I give you the Official MDHQ Preseason National Championship Prediction.
Before you dive in it, I will tell you this. The departure of Tyrann Mathieu had no impact on what you're about to read. LSU has an awesome defense, yes, but at the end of the day the SEC looks too congested this year for anyone to come out unscathed.
And with that said, here is the Official Prediction:
#1 Oklahoma Sooners vs. #2 USC Trojans
Why Oklahoma?
Two words: Landry Jones.  Not to mention Blake Bell as the goal line "wildcat QB" and a host of talented receivers.  This offense is just going to be too efficient at scoring points this season.  There are only two games that are going to be tough for them.  11/17  at West Virginia and two weeks later at TCU to close the season.
If Oklahoma runs the table, then without a doubt they go into the National Championship game.  Even if they loose in Morgantown or Fort Worth, they would still be the odds on favorite to be the #2 team in the Nation depending on what happens in the SEC and ACC.
Why USC?
Too much experience.  Something to play for.
And that pretty much sums it up.  The Trojans are coming off suspension, have retained superstar QB Matt Barkley and acquired Silas Redd from Penn State.  Did I mention they still have Robert Woods and a pretty tough defense as well?
Everything is set up for the Trojans to run the table.  I don't see them having to struggle in any game this season, but I'll rank them #2 for now because in true USC fashion they will struggle with some random team on a Wednesday night they have no business having difficulties with.  All in all, the Trojans should occupy one of the Title Game slots.