Ifo Ekpre Olomu to Collect $3 Million Insurance Policy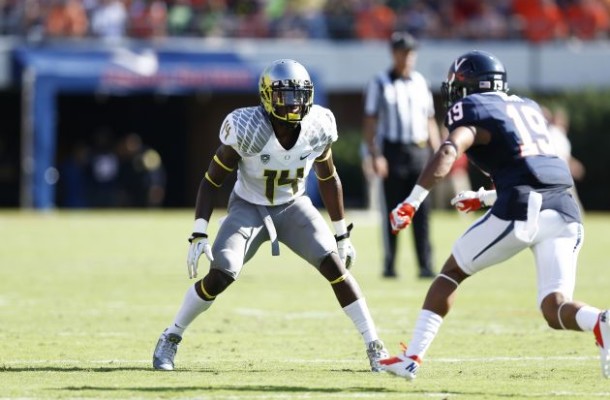 It is a little known fact that when you hear these claims of "xyz college player bought $1 million insurance plan against injury" that the player almost never collects. That's right. It's not even almost never, its actually NEVER. There has never, ever, ever been a player to actually cash in his insurance policy.
This is until now.
Oregon's Ifo Ekpre Olomu has begun the collection process of the policy he bought during his final collegiate season in which he blew his ACL during a practice. Ifo fell from a possible first round pick all the way to the seventh round.
According to RealGM he will at least have some of the rookie salary he lost out on recouped by the insurance policy:
Ifo Ekpre-Olomu is expected to be the first player to collect on a loss of draft value insurance, according to the man who underwrote the policy.

Keith Lerner told CBS Sports Thursday night that Ekpre-Olomu is in the process of collecting a $3 million claim after suffering a season-ending knee injury in December. The All-American corner, projected to be a first-round draft choice last May, slipped to the seventh round after blowing out his ACL before the College Football Playoff National Championship.

"That claim is close to getting paid," said Lerner, the Gainesville, Florida-based head of Total Planning Sports Services.
If I am a high profile player I am calling Ifo for the name of his insurance provider ASAP.