New 2012 Mock Draft Posted at Black Sports Online!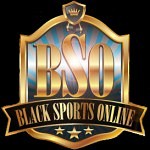 Black Sports Online is a site I've been a fan of for years, and hopefully you are as well.
I was given the chance to do a 2012 mock draft for their site and I have to say it is pretty good. I have over 1,500 words of mock draft goodness for you to enjoy over there. Grab you a snack, a drink, and get ready to read this masterpiece.