Final 2012 NFL Mock Draft!
I will update the 2012 NFL Mock Draft dedicated page later but for now I will simply post the final mock here. There is a lot of speculation right now, from things as crazy as Trent Richardson going #3 overall to Denver trading way up for CB Stephon Gilmore. Will any of that happen? We will find out tonight.
Site Developments
As most of you already know, and thanks to my excessive advertising we released the Football Mock Draft HQ app earlier this month. Unfortunately we did not have a whole season to advertise it, however next season will be a completely different story. Right now the app is $0.99 and it will increase in price at a later date.
Did you see the feature Yahoo! did on the app? Click here to read their oh so kind words. It is truly humbling to be featured by them.
Coming Soon…
We have something really cool and unique coming for 2013. There has been a couple of suggestions about what we should implement in the future on our Facebook page, and I am definitely listening.
I cannot let the cat out of the bag just yet, but all I can say is that the competition is going to be mad at us again. *Oh well!*
The most I can say here is the new development will be an extension of the MDHQ brand, and implement technology into the fan experience as only we can.
Thank You's & Shout Outs
Thank you to everyone that has supported the site, new and old. Everyone that has made drafts, commented, shared their mocks with their friends and of course bought the app!
Thanks to Robert over at BSO for letting me write the 2012 BSO Mock Draft.
And finally thank YOU. Thank you for helping make the site a success simply by reading and visiting the site on a daily basis.
Now On to the Mock Draft….
Every year I try to come up with a witty or funny title for the final mock draft. I've done mocks such as "Do You Smell What the Mock is Cookin", "MockDravatar", and "Mockception". This year is no different. Thanks to my friend and MDHQ NBA Draft writer Jabari randomly saying a WCW catchphrase to me an idea sparked.
What could I name this draft?
What would make sense?
What do you name the mock draft on site that has more mock drafts than everybody?
Then it hit me. There could only be one title for this:
The Mock of 1,000 Mocks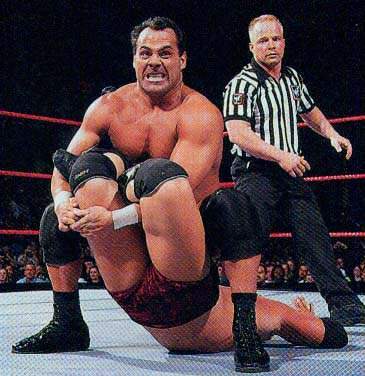 1. Colts: Luck, Andrew QB Stanford
This pick will not change here. Andrew Luck is the guy for better or worse. All I know is that I still don't trust Jim Irsay until I hear Andrew's name and see him holding that NIKE Colt's jersey. Irsay has a bit of "Hollywood Hogan" in him. Never, ever, underestimate the chance of a heel turn…
2. Redskins: Griffin III, Robert QB Baylor
Shanahan and Snyder are desperate. They need to get something going in DC and Griffin III is their guy. The only thing that concerns me is that Shanahan had a young Jay Cutler with an amazing offense in place and couldn't manage a winning record… I don't think the prospects for Griffin are much better sadly.
3. Vikings: Kalil, Matt OT USC
Todd McShay has flip flopped on this pick all week. Don't you love it when the pro's can't commit to one guy? There is rumors that this selection would be Trent Richardson if a trade happens. I don't see anyone other than Tampa moving up two spots due to how valuable picks are now.
4. Browns: Richardson, Trent RB Alabama
Trent Richardson is going to go top five, it just depends where. For now we will peg him to Cleveland because I'm not projecting a trade in this mock.
5. Buccaneers: Claiborne, Morris CB LSU
Claiborne would give the Bucs depth in case Talib goes to jail, and for when Ronde retires. Eric Wright is cool, but he isn't going to the hall of fame behind Ronde Barber.
6. Rams: Blackmon, Justin WR Oklahoma State
The Rams were probably taking Justin #2 if they could not have traded down. There is always the chance they like Floyd or someone else a little better but in the end I think Blackmon edges him.
7. Jaguars: Ingram, Melvin DE South Carolina
I go back and forth with this pick a lot. The Jaguars draft strategy is hard to pin down. I will leave Ingram here because he probably has the best ceiling of the DE prospects.
8. Dolphins: Tannehill, Ryan QB Texas AM
Last minute rumors are that the Dolphins would take Coples here then trade back in the draft for Tannehill later… and for that they get a big LOL.
9. Panthers: Kuechly, Luke OLB Boston College
This could be Fletcher Cox and it would make perfect sense. However the Panthers need to do something about Thomas Davis' inability to stay on the field and the fact they have to play Winslow, Graham, and Gonzalez twice every season.
10. Bills: Barron, Mark S Alabama
Really, I don't know what to do with this pick because the Bills have put a ton of misinformation out there. And that means… this pick is going to go completely left. The only "left field" pick I could see happening here is nabbing up Barron before everyone else that wants him knew what happened.
11. Chiefs: DeCastro, David OG Stanford
This pick will be David DeCastro or Dontari Poe and that's that. It won't be Tannehill or Weeden. Too much inconsistency in the middle of both lines, and this team is getting a ton of people back from injury next season.
12. Seahawks: Coples, Quinton DE North Carolina
I really like Quenton Coples and Pete Carroll together. I think that is a good personality match. Maybe Coples never makes a Pro Bowl, but I think he could easily be a 9-10 sack guy consistently in that division.
13. Cardinals: Reiff, Riley OT Iowa
The Cardinals need help at WR and OT. With a heavy QB battle looming between Skelton and Kolb, I think manning up the OL will go much further than grabbing Michael Floyd so high.
14. Cowboys: Cox, Fletcher DT Mississippi State
Jerry Jones is extremely hard to predict, but Fletcher Cox seems like a guy that Jones wont resist himself from. Cox is highly rated, plays with a mean streak, hits the QB, and to top it off- he's from the South.
15. Eagles: Brockers, Michael DT LSU
I don't think Michael Brockers is going to be one of the top defensive linemen from this draft but if he is going to go in the first it will be to Andy Reid. If anyone in this first round screams bust it is this man right here.
16. Jets: Floyd, Michael WR Notre Dame
When Tim Tebow is handed the starting job due to popularity, the Jets are going to have to have receivers that can block and catch a lot of off target passes. Michael Floyd is a great athlete and does both of those things extremely well.
17. Bengals: Gilmore, Stephon CB South Carolina
While I don't have him in the top 10 he definitely makes the top 20. Gilmore is a tough, physical corner who probably doesn't project into a Pro Bowl type guy (aren't they getting rid of the Pro Bowl anyways?) but he can get the job done well enough to warrant this pick.
18. Chargers: Hightower, Dont'a ILB Alabama
PAGING LARRY ENGLISH
19. Bears: Jones, Chandler DE Syracuse
Julius Peppers is a man beast on one side, but the NFL has shown you that you can never have too many pass rushers. Jones is flying up the boards and right now should be a top 20 guy.
20. Titans: Poe, Dontari NT Memphis
Titans get the local prospect Poe after Gilmore's rise out of their range. Poe is a guy they have undoubtedly scouted thousands of times and should be comfortable with him if they feel the value is there.
21. Bengals: Hill, Stephen WR Georgia Tech
Since Jerome Simpson is flipping his azz in jail these days, the Bengals are not expected to offer him a contract upon his release. They will need a WR to take pressure off AJ Green. Hill is a calculated risk that could take Andy Dalton to the Pro Bowl (is this game even being played anymore, seriously)
22. Browns: Weeden, Brandon QB Oklahoma State
Rumor is that the Browns are going to build around Colt McCoy and grab a RB-WR combination in the draft. I have a inkling that this will not happen and instead they will elect to move on from the McCoy era. They've seen enough games to decide that he's not the guy.
23. Lions: Kirkpatrick, Dre CB Alabama
This pick will be Dre Kirkpatrick if he is here. If Janoris Jenkins didn't have all those little personal issues he'd probably be the pick here. Don't rule that out either though.
24. Steelers: Upshaw, Courtney OLB Alabama
The Steelers want to grab a linebacker or perhaps a tackle/guard here. I'll go with Upshaw slightly over Bobby Massie or Cordy Glenn here.
25. Broncos: Martin, Doug RB Boise State
What do you think the team that just gave Peyton Manning $22 mil per year is going to do? Draft a DT here? Doubt it. I have 100% belief that Peyton can call this pick in, and if that is the case it will be Doug Martin. A former CB who isn't afraid of mixing it up in pass protection and hauled in a ton of passes out of the backfield is exactly what the doctor ordered.
26. Texans: Randle, Reuben WR LSU
The Texans are apparently eyeing a RT as well, so Bobby Massie and Cordy Glenn are in play here but I'll give them Reuben Randle. I still have a foot on the Alshon Jeffrey bandwagon but it doesn't look like he's going first round.
27. Patriots: McClellin, Shea DE Boise State
The Patriots are looking for guys to rush the passer. Last time I checked they had Andre Carter playing significant time for them. McClellin is rising and there are talks of him possibly being able to play some OLB.
28. Packers: Mercilus, Whitney DE Illinois
The Pack seriously need another pass rusher to put with Clay Matthews. Mercilus is called a "sack vulture" by many draft pundits but who really cares how you get the sack? This man led the nation being a "sack vulture" and guess what? That's one great talent to have when you can vulture sacks off the best pass rushing OLB in the game.
29. Ravens: Konz, Peter C Wisconsin
Matt Birk is old. The Ravens need a center. The end.
30. 49ers: Zeitler, Kevin OG Wisconsin
The Niners probably have the best pick in this draft. They can select from the top rated player left, or pick from any of the guys who are going to fall due to the fast risers. Alshon Jeffrey, Kendall Wright, and TE Coby Fleener are all in play here.

31. Patriots: Still, Devon DT Penn State
This pick will be a DT, Harrison Smith, or traded for a future first rounder. I give Still the edge here.

32. Giants: Wilson, David RB Virginia Tech
Lots of people have this pick pegged as Coby Fleener but the Giants have *Lebron voice* not one, not two, not three, not four, not five, not six, but multiple men under contract at the TE position as I currently type this (actually seven). Wilson replaces what they lost in Brandon Jacobs and takes pressure off RB Ahmad Bradshaw and his bum toe.