Todd McShay's Latest 2012 NFL Mock Draft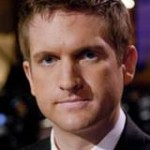 Todd McShay always has very odd mock drafts.  He usually fine tunes them closer to the draft, with his first few mocks being a bit off the wall.  This year he was the first draftnik to publicly put Ryan Tannehill in his first round, now Tannehill is going to be a top 10 pick either to Cleveland or Miami.
With that said, let us take a gander at his latest 2012 mock draft.
Indianapolis Colts
Record: 2-14 | Top needs: QB, WR, 3-4 NT, TE, 3-4 DE
Andrew Luck*, QB, Stanford
An outstanding pro day workout, which confirmed Luck's ability to make all the throws and quieted questions about his arm strength, has cemented his status as the top overall prospect and the best choice for the Colts as they begin the post-Peyton Manning era.

Washington Redskins (from STL)
Record: 5-11 | Top needs: QB, ILB, ROT, RB, S, CB
Robert Griffin III*, QB, Baylor
Griffin also had a strong pro day, and his athleticism and intangibles make him a perfect fit for the offense of coach Mike Shanahan. The Redskins have been searching for answers at quarterback for years, and they have found them in Griffin.

Minnesota Vikings
Record: 3-13 | Top needs: OT, WR, CB, S, MLB, DT
Matt Kalil*, OT, USC
The most complete tackle I have evaluated in my time scouting prospects, Kalil has the athleticism to excel as a pass-blocker and the mean streak to be a force in the running game.

Cleveland Browns
Record: 4-12 | Top needs: RB, WR, ROT, QB, OLB, DE
Justin Blackmon*, WR, Oklahoma State
With the top two quarterbacks on the board already gone, Blackmon's size, hands and physical style offer the Browns a playmaker who can help current QB Colt McCoy.

Tampa Bay Buccaneers
Record: 4-12 | Top needs: CB, RB, SS, OLB, OG, TE
Trent Richardson*, RB, Alabama
This is a tough call because you could make an argument for taking LSU CB Morris Claiborne here and grabbing one of the second-tier running backs with the 36th pick. Richardson is a special prospect, though, and he could be just what QB Josh Freeman and the Bucs need to jump-start an offense that finished 30th in the league in rushing last season.

St. Louis Rams (from WAS)Record: 2-14 | Top needs: WR, OT, DT, CB, RB, LB
Morris Claiborne*, CB, LSU
The Rams desperately need playmakers for young QB Sam Bradford, but there are plenty of wideouts to be had down the line, and Claiborne is one of the four best players in the draft and plays a high-value position.

Jacksonville JaguarsRecord: 5-11 | Top needs: WR, DE, ROT, CB, C, RB
Riley Reiff*, OT, Iowa
Reiff is a safe, high-character pick who fits the draft style of Jags general manager Gene Smith. He will solidify the offensive line and provide protection for second-year QB Blaine Gabbert as he continues to develop. North Carolina DE Quinton Coples is the most talented player on the board at this point, but he's the kind of high-upside prospect who doesn't fit Smith's style.

Miami DolphinsRecord: 6-10 | Top needs: QB, DE, WR, ROT, S, TE
Ryan Tannehill, QB, Texas A&M
Tannehill is still somewhat raw as a quarterback — just 19 starts after beginning his career as a wide receiver — but his athleticism and upside are impressive. He also makes better decisions than some give him credit for and he didn't get much help in his senior year, when he was coached by new Dolphins offensive coordinator Mike Sherman.

Carolina PanthersRecord: 6-10 | Top needs: DT, WR, CB, OLB, OT, DE
Dontari Poe*, DT, Memphis
Poe blew up the NFL combine with his combination of size (6-foot-3½, 346 pounds), athleticism and speed. He is exactly the kind of dominating interior presence the Panthers need.

Buffalo BillsRecord: 6-10 | Top needs: OT, WR, QB, CB, TE, OLB
Michael Floyd, WR, Notre Dame
Floyd is a bit of a reach here, but no more so than OTs Mike Adams and Jonathan Martin. It's a tough call on the Bills' top two needs in this scenario, and they could look to trade down in a situation like this. They could also pull the trigger on a value pick such as Coples.
Click here for the rest of McShay's mock!