Todd McShay: DeShaun Watson isn't a 1st round QB
Updated: November 11, 2016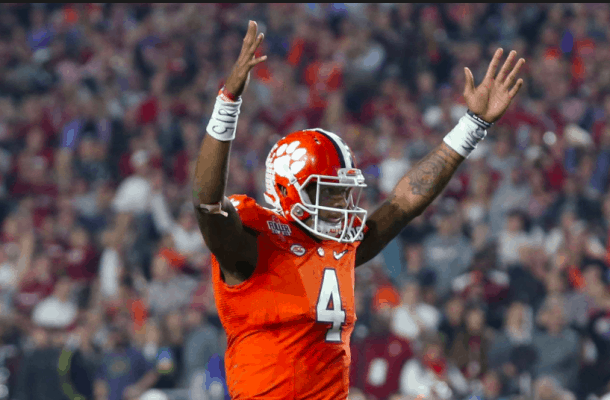 Is DeShaun Watson a NFL QB? According to Todd McShay the answer is of course no.
We've been doing this long enough to know that every year McShay attaches himself to a quarterback who ends up being less than advertised.
McShay was a huge supporter of Jevan Snead and that ended up being a disaster for all parties included.
Now he is slamming Deshaun Watson in favor of UNC's Mitch Trubisky:
To quote a NFL insider on McShay:
Todd McShay, is considered "a joke" in the league: "McShay does not have any good connections. Higher-ups in the league think he is an arrogant [expletive]. A know-it-all. And he really knows nothing. Whatever he says about a quarterback, take it to the bank, it will be the opposite." Exhibit A is former Kentucky quarterback Andre Woodson, a McShay favorite who went in the sixth round in 2008 and is now out of the league. This year's Woodson, according to PFT's scout: Ole Miss quarterback Jevan Snead,
Hit it right on the head.