Kanye West Spotted With LiAngelo Ball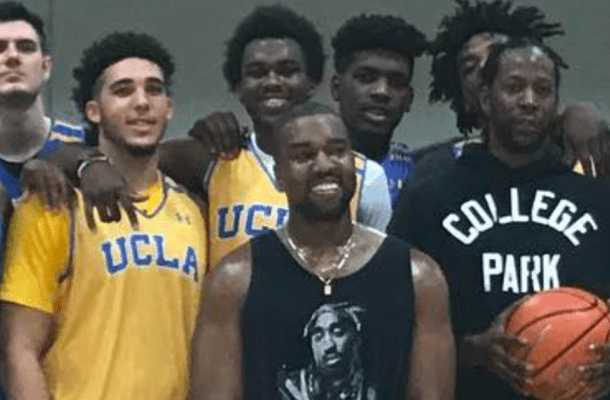 Where are you Mr. West? Looks like Kanye has come out of hiding from Wyoming and went down to the UCLA campus to put some jumpers up.
LiAngelo Ball of the Ball family was there as well as he is signed to UCLA. I wonder if Kanye actually has game.
Check out the photos below: