Adidas is Giving $1,000,000 to the Draft Prospect That Can Do THIS…
Updated: February 9, 2016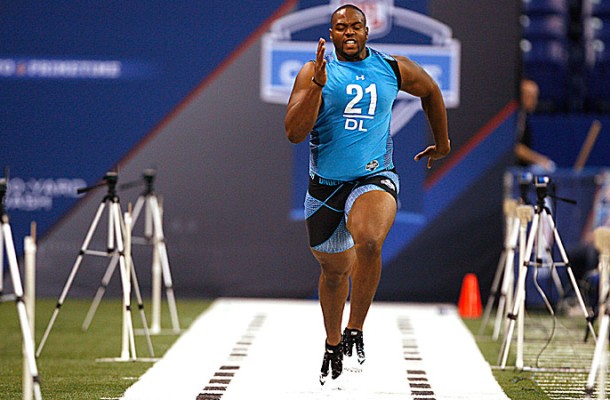 Adidas is having a good year. Ever since aligning with Kanye West the three stripe brand has experienced a much needed boost in visibility and branding.
Not to be outdone by the Yeezy brand, Adidas' parent brand is making their stamp felt once again in athletics. The company has announced that they will award $1,000,000 to whatever athlete can break Chris Johnson's 4.24 40 yard dash time.
If this doesn't inspire people to work hard nothing will. No word on if that money is tied to an endorsement deal or not.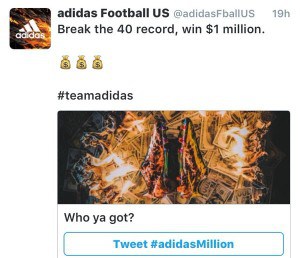 Maybe Yeezy was right about Adidas. Is it too late to get sponsored? Holler at YA BOY. Size 12, Yeezy. Size 12.