2017 NBA Draft Lottery Tonight: Who Will Get Lonzo Ball?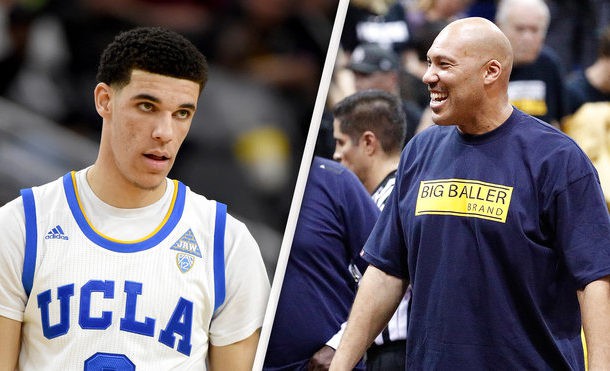 The NBA Draft Lottery is tonight and we all have one question: who will draft the BIG BALLER Lonzo Ball?
Well, the team with the best odds is the Boston Celtics. Yes the same Celtics that are in the Eastern Conference Finals. Remember the Kevin Garnett/Paul Pierce trade to Brooklyn? Yeah, that trade resulted in a pick swap that may culminate with the Nets giving up the #1 overall pick. Wow. That was a lot of give up to move black and white jerseys.
But that pick won't be the BIG BALLER. The #1 pick will be Markelle Fultz so let's move further down the board. The #2 odds go to Phoenix. The Suns could really use a PG but I think they will target Josh Jackson, forward from Kansas.
So that leaves the #3 odds. Guess what team holds the #3 odds? The Los Angeles Lakers. Like Lavar Ball says, "They going to get that ball, then they're going to get that Ball."
It looks like the stage is set for Lonzo and the Lakers to become the story of this summer. It will be interesting to see if indeed the BIG BALLER goes to LA (and if the NBA Draft is in fact rigged.)
Stay tuned.